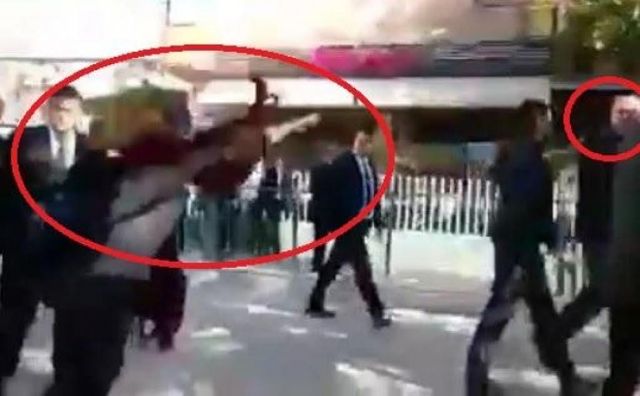 PM Edi Rama has been attacked with eggs today by a group of youngsters, students from Albania and Kosovo.
The incident has occurred in "Gjergj Fishta" boulevard, during the time when the PM was coming out of the new building of the faculty of Social Sciences, which he inaugurated today.
Five of the arrested students were part of the Movement for University and four others part of the Student Movement in Pristina.
The suspects are accused of throwing eggs to the car of the head of the government and they were accompanied at the police station of Tirana.
IBNA learns that the student from Tropoja, Klodiana Hoxha has initiated this act, for which she and several other students were taken in.
The eggs don't seem to have touched the PM, but only his vehicle.
The attack against the head of the government may relate to the bill against higher education.
This is the first time that PM Rama faces such incidents. This has previously taken place with Fatos Nano, more than 10 years ago, from Mjaft Movement, which was then led by the current mayor of Tirana, Erion Veliaj. /ibna/