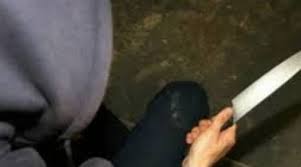 Pristina, February 7, 2014/Balkan Independent News Agency
A high school student has been stabbed to death today in Pec. The victim is Granit Kelmendi and he passed away on his way to hospital, following the serious wounds that he had sustained.
Police have arrested two suspects on this murder so far. They are 14 and 16 years old respectively.
"This has taken place in a bus stop in Pec and the stabbing followed a physical clash between several persons. Police have managed to arrest two suspects, 14 and 16 years old", declared police of Pec through a press statement.
10 days ago, another student was stabbed to death in a high school in Mitrovica. This is the third student victim for this year, taking into account the first victim, a 14 year old student who was killed in the school premises in Pristina earlier this year. /ibna/