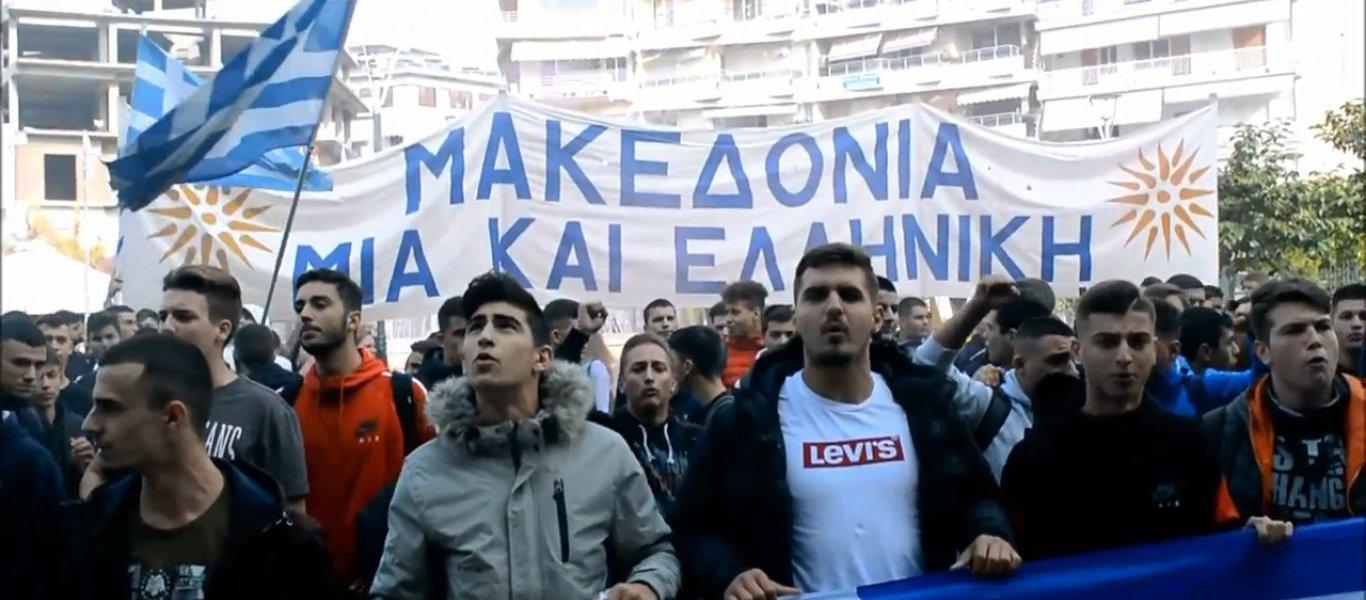 Political parties denounce incitement by right-wing groups
A student gathering took place today in Thessaloniki as a continuation of occupations in northern Greece schools against the Prespes Agreement. According to police estimates, the participation did not exceed 1,500 persons, while there were minor episodes.
In the context of the student community mobilizations that have begun since last week, teachers and students have denounced incitement from extreme right-wing elements that have included in the students' requests slogans specific to those of the Golden Dawn party.
A rally was organized in Athens with the central slogan: "Fascists out of the schools, the peoples have nothing to divide". It is noted that occupations with the request for the annulment of the Prespes Agreement have only occurred in northern Greece.
Condemnation of right-wing influence on students from all parties of the democratic arc
Syriza sees an effort of the Golden Dawn to "poison the students with nationalist hatred", urging all "democratic forces" to show no tolerance by denouncing members of the main opposition that align with the extreme right.
New Democracy voiced has its disagreement with the occupations and those "who pretend to be patriots", while reiterating its disagreement with the Prespes Agreement. "ND will not vote on the deal neither in this House nor in the next House", party sources said. Against the occupations also stood the Movement of Change and The River, with the former speaking of an attempt to create division and try to turn the schools into a site of intolerance./IBNA