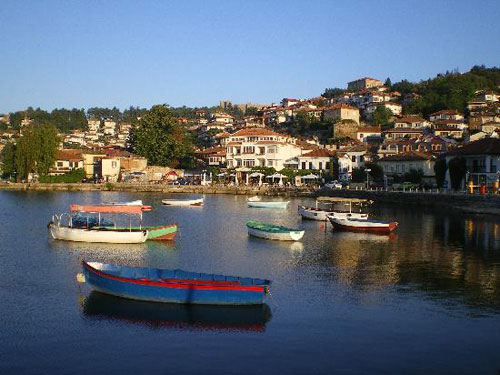 Skopje, June 19, 2013
Representatives from tourist resorts and Albanian media will stay in Ohrid and Struga this weekend in order to be acquainted with the tourist potentials of these two towns.
They will participate in the traditional manifestation "Lake Day" which is held every year on June 21. Meetings have been scheduled with owners of hotels, tour operators and mayors of Ohrid and Struga.
This visit in FYROM is organized by the Agency for Foreign Investments and Promotion of Export and Economy for Albania and Kosovo in cooperation with the commune of Ohrid, Struga and Hotel Association of Macedonia. The scope is to increase the interest of tourists on FYR Macedonia and to expand opportunities for economic cooperation between the two countries. /ibna/