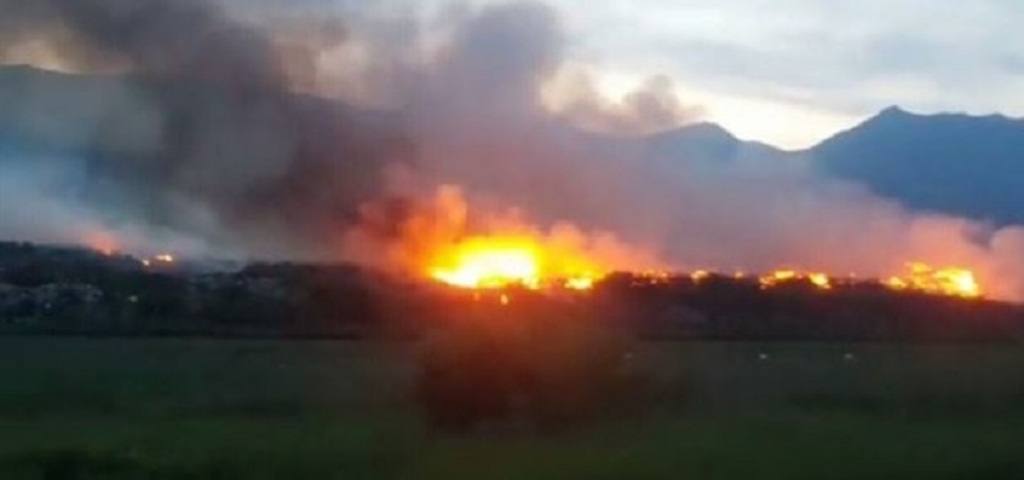 A massive amount of wastes has been engulfed by fire in the suburbs of the tourist town of Struga. The residents of the town say that the smoke has caused massive pollution in the city. The government has mobilized special teams to put off the fire and to avoid pollution, while a plan has started to be implemented for the dislocation of wastes.
For years, residents of Struga have demanded a solution to this problem and the removal of this heap of wastes only 500 meters from the town.
"The situation is alarming, because this has increased the number of people affected by diseases. We must all come out to protest against this plague which is present here in our town", said Gligor Qato of the "Enough" civil organization.
According to him, the burning of the wastes is taking place at the start of the tourist season.
"We're trying to have more tourists. How are we going to attract them? What shall we offer them? We offer them diseases. Someone must be held accountable for this, because wastes have started to be deposited here ten years ago", Qato said.
Struga is a picturesque town on Ohrid lake and is a tourist attraction in FYROM. /balkaneu.com/