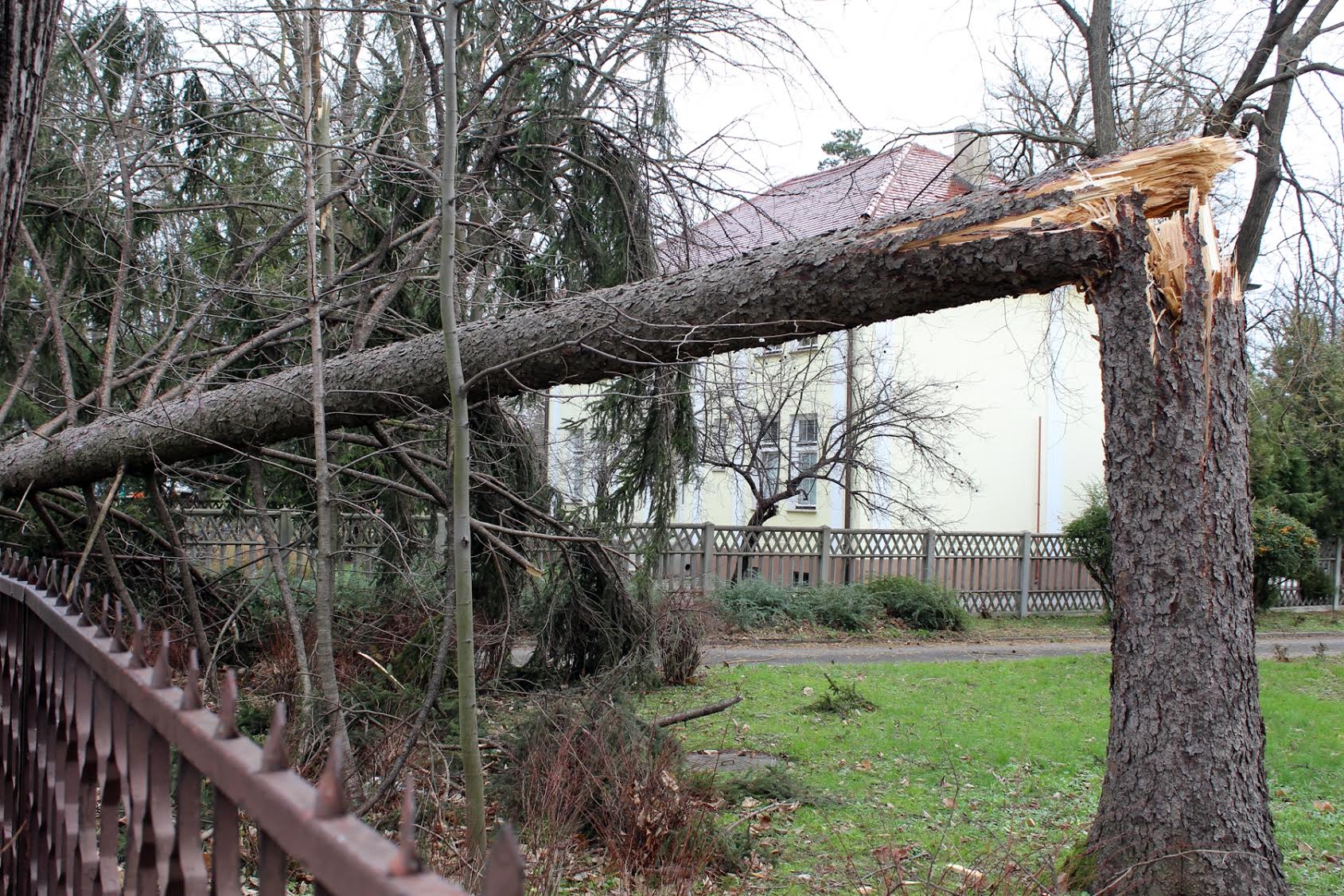 Strong winds that have been blowing for two days already, in BiH, have caused much damage in several cities and numerous people have been injured. The fallen trees damaged cars and roofs and blocked the traffic on the roads in the northern part of the state.
The Banja Luka City Administration announced that dozens of trees have been uprooted, more than 300 facilities have been damaged and a certain number of vehicles has suffered a great damage that has been caused by stormy winds and fallen trees. For the moment, there can be no damage evaluation as strong winds is continue blowing in the region and the meteorological service authorities said that although winds will not subside their severity will be less than right now. The maximum speed of the wind recorded by the local meteo service was over 116 km/h, the highest speed that has been ever recorded in Banja Luka.
Other cities also suffered damage including the small city of Tesanj, where wind knocked down the minaret (tower) of the suburban mosque.
BiH could be on the verge of facing additional problems if the authorities fail to react fast to the rain expected in the next few days. If the responsible services do not manage to fix the damaged roofs, a large number of buildings will face further problems because of the water…/IBNA