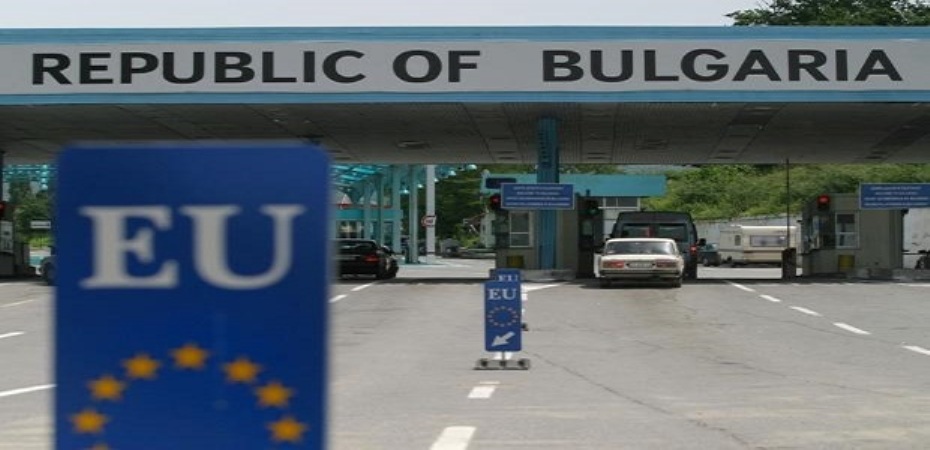 Bulgaria's foreign trade gap in the first 10 months of this year stood at 4.74 billion leva, or 2.43 billion euro, rising sharply from 3.15 billion leva recorded in the same period of 2016, according to figures released by the National Statistical Institute on December 11.
Exports, calculated in free-on-board (FOB) prices, rose by 12.5 per cent to 43.51 billion leva in January-October, picking up in October (14.5 per cent) after single-digit growth during the third quarter, when exports grew by 8.4 per cent on an annual basis.
Imports, calculated using cost, insurance and freight (CIF) prices, rose at a faster pace of 15.4 per cent through October, including 24.4 per cent in trade with third countries, and stood at 48.25 billion leva for the first 10 months of the year.
At FOB/FOB prices (after elimination of transport and insurance costs on imports), the foreign trade balance was also negative in January-October and amounted to 1.67 billion leva, up from 501.3 million leva in the first 10 months of 2016.
In January-October, exports to non-EU countries recorded a 15.9 per cent increase to go with the 24.4 per cent rise in imports (in CIF prices), resulting in a trade gap of 2.68 billion leva, more than double the 1.29 billion leva deficit recorded in the same period of 2016.
The main export destinations were Turkey (where Bulgaria's trade surplus fell from 423.3 million leva in January-October 2016 to 334.7 million leva in the first 10 months of this year), Russia (where the trade gap rose from 3.1 billion leva to 3.45 billion leva despite exports doubling this year), China, Serbia, the former Yugoslav Republic of Macedonia and the US. The six markets accounted for 52 per cent of all Bulgarian exports outside the EU in January-October 2017.
In terms of imports, the largest trade partner remains Russia – the main source of energy resources for Bulgaria, showing a 26.3 per cent increase to 4.74 billion leva, reflecting the increase in commodity prices over the past year – followed by Turkey, China and Serbia.
Trade with EU countries, meanwhile, grew at a slower pace in January-October, as exports rose by 10.9 per cent and imports (in CIF prices) were up by 10.8 per cent, with the trade deficit expanding to 2.06 billion leva, compared to 1.87 billion leva in the same period of 2016.
The statistics institute provided no break-down by country for the first 10 months of 2017 (the data will be available next month), but said that in the January-September period, the main destinations of exports from Bulgaria were Germany (up by 13.6 per cent to 5.25 billion leva), Italy, Romania, Greece, France and Belgium – which combined to account for a total of 67.7 per cent of total exports to EU countries during the first nine months of the year.
In terms of imports (in CIF prices) for the January-September period, the biggest trade partners were once again Germany (up by 6.8 per cent to 5.29 billion leva), Italy, Romania, Spain and Greece./IBNA