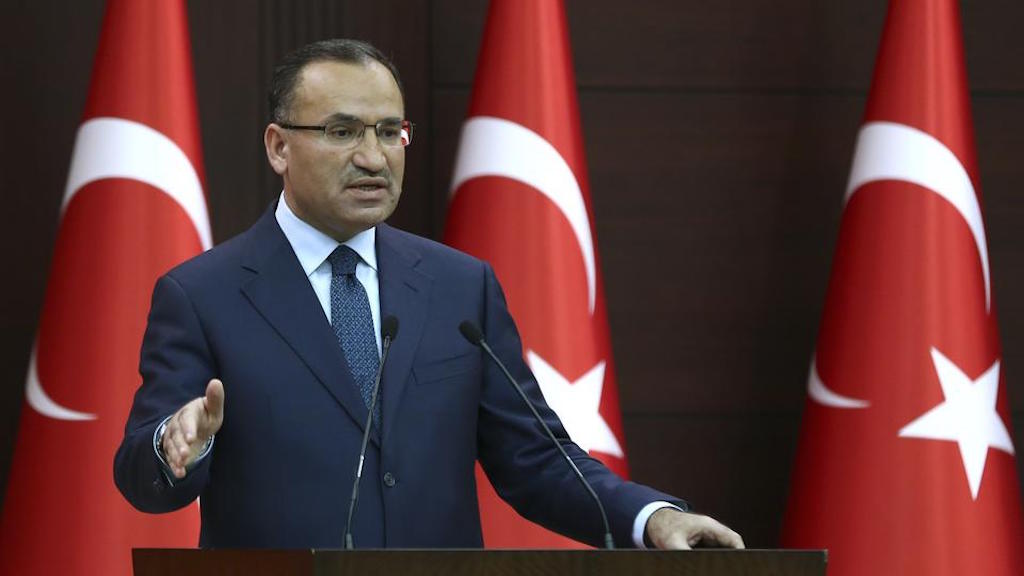 The Turkish Deputy Prime Minister Bekir Bozdag used strong language about the Greek-Turkish relations and the latest developments in the Aegean. In the post-cabinet meeting briefing of the political reporters he himself, as a representative of the government, said:  
"Differences about the Aegean islands are crystal clear. No one should expect Turkey to close the eyes and allow for fait accompli. If such are Greece's bills then these bills will sink and be lost in the Aegean.
You will to an island where a minister will step on. You will visit another where you will raise the flag. Then you will say 'since we raised the flag the island is ours'. This is nonsense. Such things are unacceptable. As you know, they went on an islet off Didim, in Aydin where they raised the (Greek) flag which was taken down by Turkey."
Bozdag said that "in order not to cause undesirable incidents in the Aegean and the islands, Greece must stop the provocative and aggressive actions. Otherwise, there may be bitter incidents that we do not want either. In order to prevent this, the Greek side should not repeat the provocative and childish acts. A fait accompli in the Aegean will not be allowed by Turkey. This must be well understood by Greek politicians."
Greece met with surprise what the Vice-President said about the 8 Turkish officers who fled to Greece after the failed coup against the Turkish President Recep Tayyip Erdogan, who Turkey accuses of direct involvement in the coup and believes they are FETO members.
"If (Greece) takes a positive step on the extradition (of the 8 Turkish officers), it will be regarded as a positive development for the two countries. But if it does not, then, Turkey based on the principle of reciprocity will behave similarly in cases of people who are accused of an offence in Greece but are in Turkey. We will behave the same way Greece does", Bozdag stated…. / IBNA