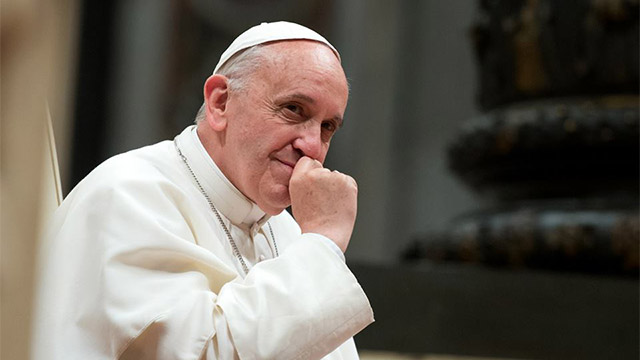 IBNA Special Report
Tirana, September 19, 2014/Independent Balkan News Agency
Ministry of Interior and State Police in Albania have taken strong measures in order to guarantee security during the activities planned to take place in the framework of the visit of Pope Francis in Tirana. These measures seem to be even stronger than those taken for the visit of the US president, George W. Bush a few years ago.
These measures include other security agencies as well. The Work Group responsible for the security of the Pope includes all institutions which have a direct responsibility of applying these measures, such as State Police, State Informative Service, Agency of Intelligence and Defense Security, Republican Guard and General Directorate of Civil Emergencies.
State Police has passed into a state of higher alert throughout the country, while 2500 police forces will be engaged with concrete tasks to guarantee a smooth performance of the planned activities.
IBNA learned that measures have been taken starting from border crossing points and throughout the entire territory of the country.
There will be added police checks in all road segments and in all the entry points of the capital. In the area where the planned activities will take place, security measures and the presence of State Police forces, on uniform and civil, will be maximal.
As of Saturday afternoon until Sunday evening, when the Pope leaves, the majority of roads in Tirana will be closed for cars. In other roads, cars will undergo constant police inspections, while their drivers will be accompanied to police stations if they move without any particular reason.
27 check points have been placed in the perimeter surrounding Scanderbeg Square, Martyrs of the Nation Boulevard and Mother Teresa Square, where the Pope's activities will take place. All participants in the ceremony will be checked with metal detectors and other specialized equipment.
Every person is obliged to go through these check points. If they attempt to avoid them, they will be accompanied to police stations. Meanwhile, every participant must show his identity card. As far as guests are concerned, people who have invitations, but who do not appear in the lists that the Guard or State Police have, they will be accompanied to police stations.
Citizens who will participate in the ceremony are asked to avoid heavy clothes, as police will conduct body searches. Bags and glass bottles will not be allowed.
In the recent days, international media has cast doubts that the Pope's visit in Albania has a "high risk".
Some of them said that yesterday, the Iraqi ambassador to Vatican, Habeeb Al-Sadr, has issued warnings about the scope of ISIS to kill the Pope. The ambassador said that he was not aware of any concrete information, but added that the Pope's life may be in danger during this visit. "What was declared by the self proclaimed Islamic state is clear. They want to kill the Pope. Threats against the Pope are credible", said Al Sadr. The ambassador also said that there were more specific hints about these plans, given that Pope Francis has spoken in favor of the USA and allies which are intervening to stop ISIS' advancement in Syria and Iraq. "I believe that they will attempt to kill him in one of his visits abroad or even in Rome. ISIS has non Arab members, who are Canadian, American, French, British or even Italian", said he.
European secret services have also considered the Pope's visit to Albania as highly risky. According to them, the threat may come from terrorist cells in Kosovo, Bosnia or FYROM, who have hundreds of fighters involved in the "holly war" in Iraq and Syria. It's believed that the jihadist nucleus has been able to penetrate to Albania and they may now be present in this country. American and Italian media wrote yesterday that Pope Francis may risk a murder attempt by militants of the Islamic State (ISIS) during his visit in Albania on Sunday.
ISIS jihadists have declared in the recent weeks that they want to spread their caliphate even in Rome and that they will put their black jihadist flag at the top of the Saint Peter basilica in the Vatican. Media reports also say that the security of the Pope may be put in danger in any of his travels. In August, there were reports for an increase of the level of security in Rome, after Israeli officials warned that the calls of the Pope against ISIS had turned him into a target of the militants. /ibna/