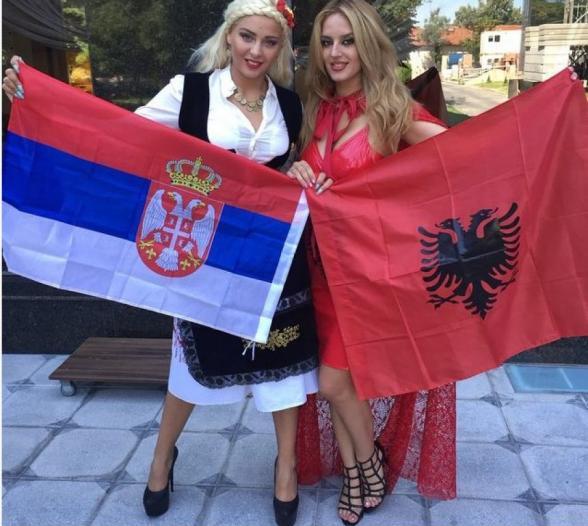 Tirana, 7 October 2015/Independent Balkan News Agency
The football match between Albania and Serbia, which will be played on Thursday in Elbasan, has led to a series of strong security measures by police.
Minister of Interior, Saimir Tahiri said today that 2300 police forces have been engaged in offering the necessary security measures ahead of the France Euro 2016 football qualifying match.
Police is thoroughly checking everyone who enters the borders, in an effort to neutralize possible acts of vandalism.
Authorities say that they have caught several people who are suspected of possible acts of violence. Among them is a Serb citizen with a drone and also the person who launched the drone containing the Greater Albania symbols, Ballist Ismail Morina. The latter was arrested today after he was found in possession of a fire arm.
Meanwhile, Mr. Tahiri says that a list of people who have previous precedents for acts of violence or hooliganism, are being watched.
"This list was made available to Border Police and all State Police structures on field in order for them not to allow them into Albania and in case they have entered the country before or if they live in Albania, to constantly monitor them and in all cases, stop them from entering Elbasan Arena stadium and the surroundings", the Minister said.
Meanwhile, civil agents will be present in all premises where there will be groups of people and fans, in road segments and within the stadium.
Earlier today, Serb PM, Alexandar Vucic said that he will not be present in Albania to watch the match ./ibna/