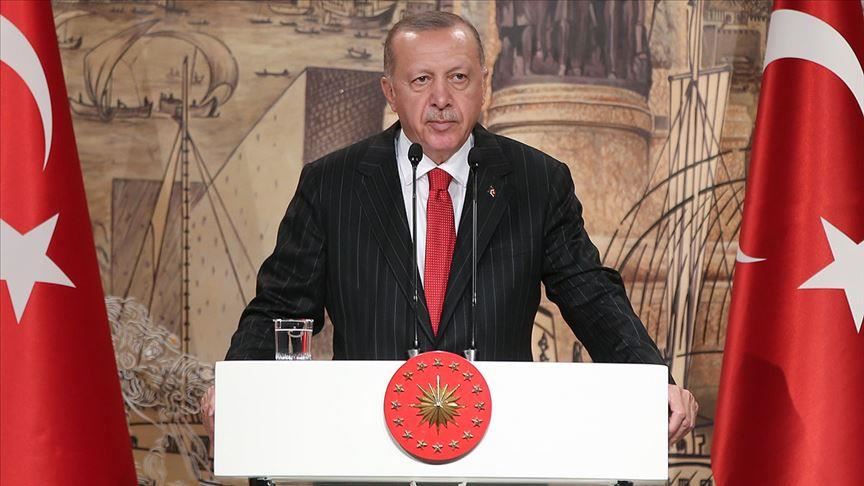 The Trump-Erdogan meeting has been put on hold
Ankara's reactions to the resolution adopted by the House of Representatives are intense, with Turkish Foreign Minister Mevlut Cavusoglu accusing the US of responding to Operation Peace Spring.
"Those who saw their plans being cancelled now went after bills that have been forgotten long ago. Anyone who thinks they can get revenge this way is wrong. For us, this shameful decision by those who mix politics with history simply does not exist", he posted on Twitter.
At the same time, Erdogan told reporters that he has not yet decided whether he will meet with Trump on November 13. "I still have some doubts", he said.
"We reject this decision. There is no legal or historical basis for this decision, which was adopted with intra-political interests in mind", the Turkish Foreign Ministry stated.
At the same time, the US ambassador to Turkey was called to give explanations following the House of Representatives' decision and the House's decision to call for sanctions against Turkey.
Turkish President Recep Tayyip Erdogan described the congressional resolution as "worthless" and stated that "a genocide charge is the biggest insult to our people. I am addressing the American public and the rest of the world – this decision is worthless; we do not recognize it".
He attacked the US using harsh words, after stressing that "a country in whose history genocidal elements can be found, alongside colonial exploitation and slavery, has no right to talk or preach".
The Turkish President spoke of a "displacement" decision for the Armenians and has denied the charge of genocide.
The Turkish parliament on Wednesday condemned the resolution by the US House of Representatives that recognized the "Armenian genocide", as well as the bill in support of sanctions against Turkey.
"The Turkish Grand National Assembly condemns and sadly rejects the adoption by the US House of Representatives of a dissertation on the so-called genocide of the Armenians and its conversion into a decision despite the objections of some of its wise and conscientious members", a resolution by the Turkish Parliament voted on Wednesday states.
The resolution was tabled by the substitute leaders of the ruling Justice and Development Party (AKP), the opposition People's Party (CHP), the Nationalist Movement Party (MHP) and the Good Party (IYI).
The Turkish President in his speech to his party's parliamentary group said that Turkey, if necessary, could extend the security zone inside Syria. At the same time, he accused the European countries of supporting terrorism.
"I am addressing the countries that support terrorist organizations and especially the countries of Europe. You are wrong. The snake of terrorism you are feeding now, it will come back and bite you. You will understand your mistake when bombs hit your streets, when there will be death from terrorist weapons everywhere and vandals burn and loot everything". /ibna