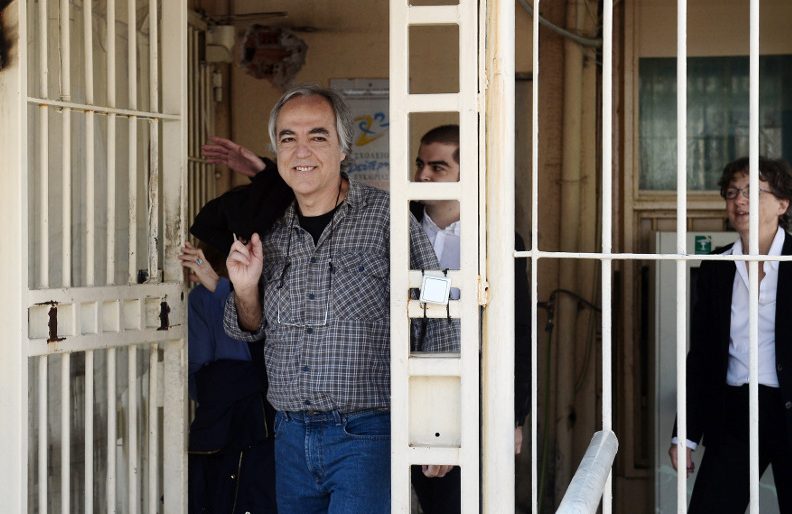 Strong reactions have been caused by the transfer of the 17N's terrorist Dimitris Koufontinas from Turkey MFA and State Department. Convicted Greek terrorist Dimitris Koufodinas who was imprisoned in the high-security Korydallos jail, in Athens has been transferred, Friday to the "open" agricultural prison in Volos.
Turkish Foreign Ministry says in the press release it issued.
«Dimitris Kufodinas, a member of the November 17 terrorist organization, has been transferred to the open agricultural prison in Volos from the high security prison of Koridallos.
This person was sentenced to life imprisonment for being the perpetrator of the murder of the Press Attaché of our Embassy in Athens, Çetin Görgü (1991) and assassination attempt to the Counsellor of our Embassy in Athens, Deniz Bölükbaşı (1991), as well as being among the perpetrators of the murder of the Counsellor of our Embassy in Athens, Haluk Sipahioğlu, (1994).
We strongly condemn the fact that Kufodinas, who had been given the right to furlough three times before, will enjoy this transfer to the open agricultural prison. This has once again strengthened our doubts about the functioning of the judicial system in Greece.
Granting tolerance to a terrorist disrespects the memory of our diplomats who were martyred and their families. It is unacceptable that a terrorist attempting lives of our diplomats can take advantage of such regulations.
We urge the Greek authorities to avoid taking steps that would create further deficiency in the fight against terrorism and invite them to fulfill their obligations in line with international cooperation in countering terrorism».
Heather Nauert Spokesperson of State Department on twitter says.
«We understand convicted Greek terrorist Dimitris Koufontinas was moved to a farm prison w/ lighter restrictions. He murdered 11 including U.S. personnel & is inspiring the next generation of terrorists. We condemn in the strongest terms furloughs or any easing of his prison stay»./IBNA