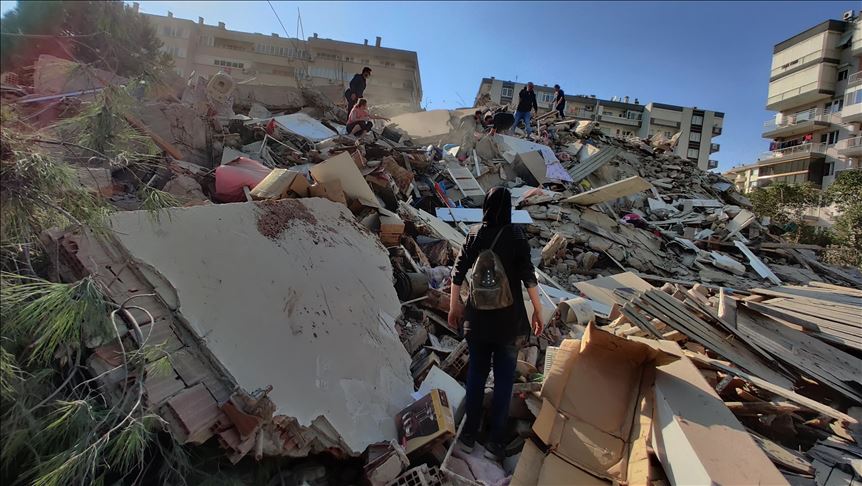 A strong earthquake, magnitude 6.7 on the Richter scale with a focus on the maritime area of ​​the Eastern Aegean, 19 km North-Northeast of the island of Samos, struck at 13:51 (local time).
The quake affected half of Greece, off the coast of western Turkey and even Istanbul. According to the National Geodynamic Institute of Athens, the quake occurred 19 km north-northwest of Samos and had a focal depth of just over 16 km.
The earthquake has caused material damage to properties in Samos, while some injuries have been reported.
The strong earthquake caused significant damage in the city of Izmir, where about 20 collapses of buildings were recorded in the city, particularly in the areas of Bornova and Bayraklı, while 4 citizens lost their lives.
Rescue teams have kicked off efforts to locate people trapped in the rubble. /ibna