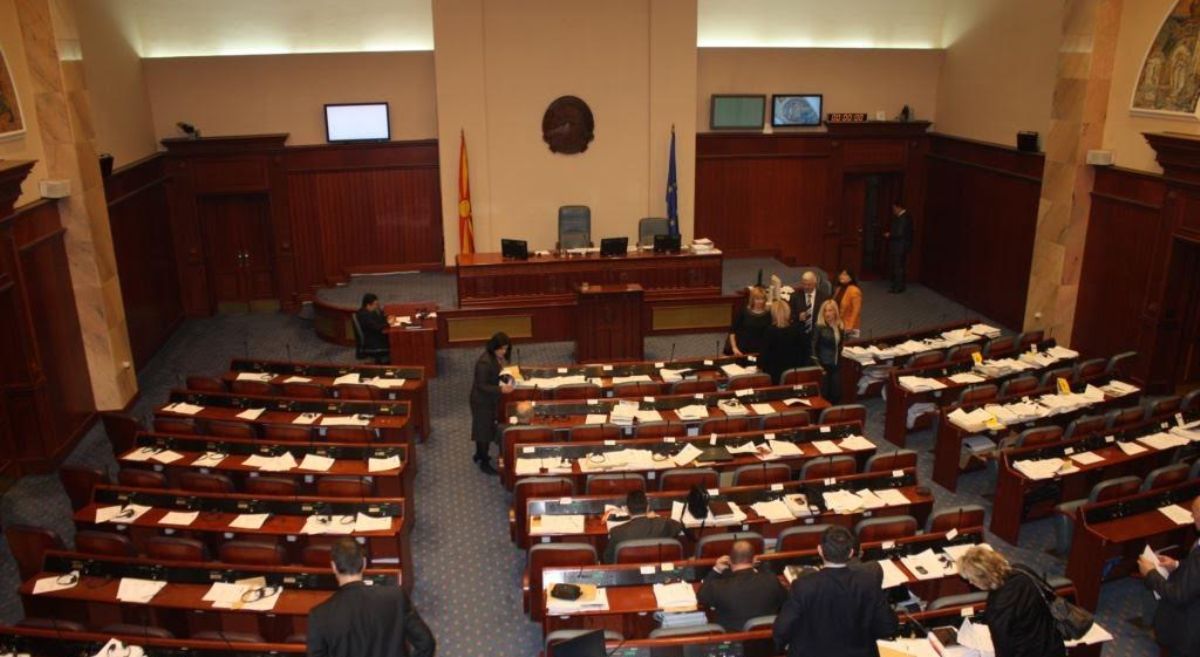 The bill on the advancement of the Albanian language in FYROM has provoked strong debates between political parties.
VMRO-DPMNE has requested the withdrawal of this bill from the agenda of parliamentary proceedings, because it considers it as anti-constitutional.
"The proposed bill is anti-constitutional and doesn't comply with the Parliament's rulebook. Therefore, we ask for it to be withdrawn from the agenda and be put out for discussion among academics", said VMRO-DPMNE's MP, Ilija Dimovski.
Meanwhile, BDI's MP, Branko Manajlovski reacted by saying that the problem doesn't relate to the language, but national to hatred.
"The problem is that among Albanians and Macedonians alike, there's national hatred. I know this better than anyone else because I am an Albanian and have grown up like a Macedonian. None of you here is realistic", Manojlovski said.
On the other hand, SDSM led by Zoran Zaev dismissed VMRO-DPMNE's accusations that the bill is anti-constitutional.
"This thesis is baseless. Nobody will be obliged to speak any other language but the  mother tongue in Vinica, Berova, Strumica, Prilep, Manastir or anywhere else for that matter", said the social democrat MP, Petre Silegov.
This bill has passed in the parliamentary committees and parliament is now expected to vote it.
But, protests have been announced against this bill by Macedonian organizations and also an incentive to quash it in the Constitutional Court. /balkaneu.com/