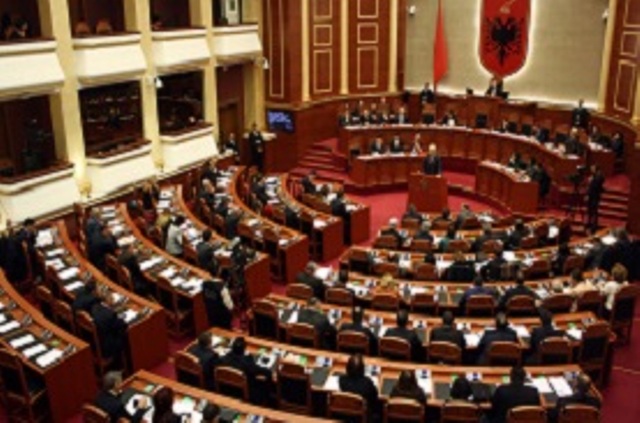 Tirana, 26 November 2015/Independent Balkan News Agency
The Albanian parliament introduced in today's agenda the much debated bill on decriminalization. Although majority and opposition have agreed on voting it, debates in parliament were present.
Democrat MP and former Justice minister, Eduard Halimi considered the bill as a victory of the opposition action. "When Lulezim Basha spoke of people with criminal records, Rama spoke of their penal certificates and that they were clean as crystal", Halimi said.
Meanwhile, he added: "On 21 June they one and along with them, crime won. The contract with crime managed to prevail as power and the state showed that they are a good instrument to win. We cannot move forward with this standard. This is why we want to decriminalize politics. Support over this cause brought the opposition action.
The democrat MP said that the bill has two objectives: to breach the contract with crime and remove all those people with criminal records from the administration. "There must be political will to undo the contract that has been made with crime. Today, willingly and unwillingly, political will has united", said the former Justice minister.
Although the opposition has signed the agreement with the SP by removing from it the drug test for politicians, in today's session, it introduced it as a new condition, by inviting MPs to vote the extra amendment.
The head of the parliamentary security committee, Spartak Braho, said that now that the agreement has been reached, it would be a lack of loyalty to request the introduction of the amendment on the drug test.
"The irresponsible stance and the request to introduce two amendments are not normal. I would consider these requests as a lack of loyalty", Mr. Braho said referring to the insistence of the opposition to introduce the amendments that relate to the drug test for politicians.
The approval of the bill is expected to take place in the coming sessions, as parliament must first pass the constitutional amendments. /ibna/