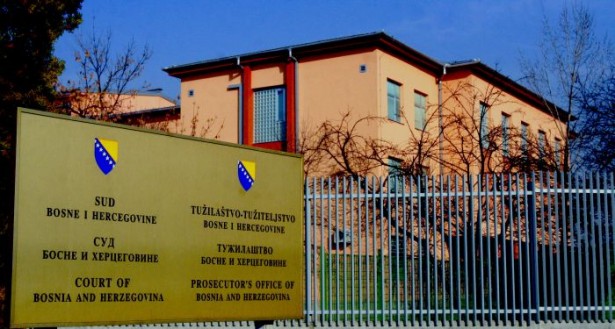 By Nevena Šarenac – Sarajevo
Today in Sarajevo, nine detainees in custody of the Court of B&H continued their hunger strike, but the reasons are not known yet.
Ministry of Justice got the information about the strike from the medical staff. Therefore, they have taken measures to protect the health of detainees.
"The medical personnel are regularly measuring blood pressure, pulse, blood sugar, weight and clinical condition of the people who are participating in the hunger strike", said from the Ministry.
It is known only that prisoners require a meeting with the President of the Court of B&H Medžida Kreso, who, according to the latest information, had to stop her sick leave and came at work in the State Court; where in the afternoon hours will be held a meeting with detainees.
The Court of BiH confirmed that at the hunger strike are participating  Zijad Turković, accused of organized crime, Zemir Kovačević and Željko Jukić, accused for war crimes, Bojan Ćalasan, accused of organized crime, Satko Kekić, accused of drug trafficking as well as Ernest Hujić, Ivan Stanić and Tomislav Petrović.
With them in the hunger strike is Mevlid Jašarević, accused of the terrorist attack on the USA Embassy in Sarajevo. To Jašarević was abolished the first court decision of 18 years in prison and was ordered the reopening of the Appellate Division of the Court.
Jašarević started with the hunger strike, on 17th July because to his wife who lives in Serbia was banned her entry in B&H, and therefore can not visit him at the prison.
The detainees are on hunger strike since Sunday night.
The Detention Unit has the capacity of 21 people.