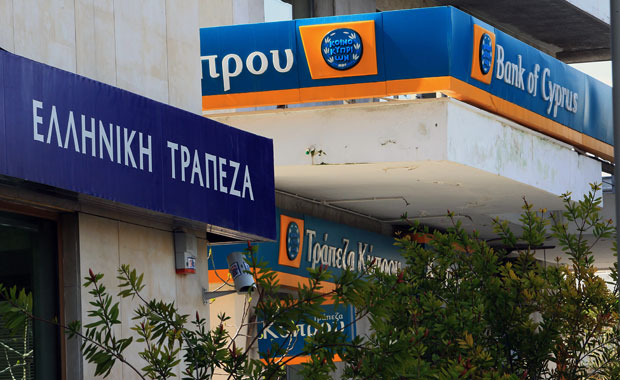 By Spiros Sideris – Athens
According to the results announced a while ago, the Cooperative Central Bank showed a surplus of funds amounting to EUR 331 million, the RCB a surplus of EUR 112 million and the Bank of Cyprus a EUR 81 million surplus.
By contrast, the Hellenic Bank has a capital deficit of approximately EUR 176 million. It is noted that the Greek bank has been raising funds through pre-emptive rights, in order to improve its capital position.
According to the results, the Treasury Index Main Tier (CET1) in the baseline scenario was 11.6% for the Bank of Cyprus, to 14.1% for Co, 8.4% for Hellenic Bank and 15.7% for the Russian RCB. The baseline index CET1 had been set at 8%.
Under the extreme scenario, according to which the limit was set at 5.5%, the index CET1 for the Bank of Cyprus reached 5.8%, for the Central Cooperative Bank at 9.3%, for the RCB to 11.6%, while the corresponding index for the Hellenic Bank dropped to 1.7%.
At EUR 105 million amount the needs of the Hellenic Bank, according to the results of the stress tests. The announcement was made by the bank itself. Already the Hellenic Bank is expected to increase its share capital, and information indicates that it has already submitted an information sheet to the SEC.
On Friday at a special meeting of the Board, the exact amount of the increase will be determined.
President of the Hellenic Bank, Eirena Georgiadou, stressed that the major shareholders of the Group fully support the bank's development plans, as well as the actions to increase its capital, which is intended to allow the bank to utilize its strong liquidity available and proceed with an important and dynamic increase of its market share.
Georgiadou also made a special mention to the increase by 11% of the bank deposits this year.