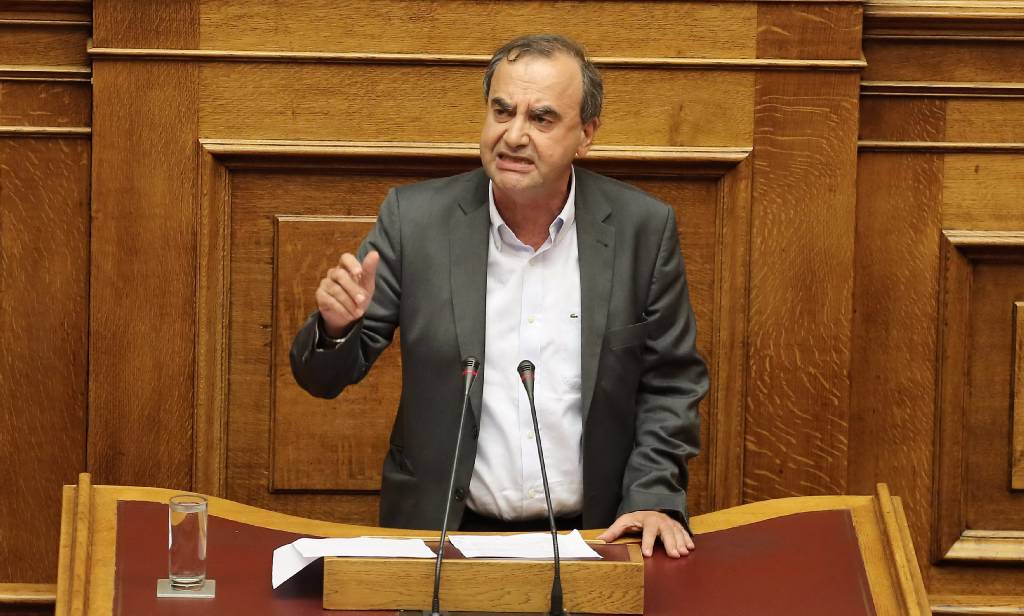 By Spiros Sideris – Athens
SYRIZA MP Dimitris Stratoulis, characterised the policy that the main opposition party will follow if it comes to power as straightforward, noting that the Memorandum policies do not bind his party.
"Both our collective position as a party and Mr. Tsipras statemets in the House has made it clear that agreements that continue the policies in the memorandu, one way or another, and for which we have not be asked and have not consented, will not bind us. Our position in this is crystal clear", Stratoulis told "Step" radio, in response to the question about the possibility of the president of SYRIZA reaching an agreement with the troika.
To the question whether there can be agreement Samaras – Venizelos – Tsipras,  Stratoulis replied: "We have diametrically opposed views on the basic political issue that the country is faced with today, which is the public debt. We say that it is not viable and therefore should be "mowed" or delete most of it, while ND and PASOK, Mr. Samaras and Mr. Venizelos, their government, is saying that the debt is viable. So, if our policies in this matter are moving to a completely different direction, no matter how many meetings and discussions we have, we won't be able to agree on a common policy".
Stratoulis stressed, referring to the policy that SYRIZA will follow, that "we will go with our programme  to the negotiations, and on the issue of the Memorandum and the implementing of its laws won't be accountable to anyone. The Greek Parliament has voted and the Greek Parliament will abolish. Regarding the public debt, there should clearly be a negotiation. In any negotiation the government of SYRIZA will need to go, it should go determined to reach its goals and to use all the tools: from the international management control to what Germany owes us. We will take our programme to the end".