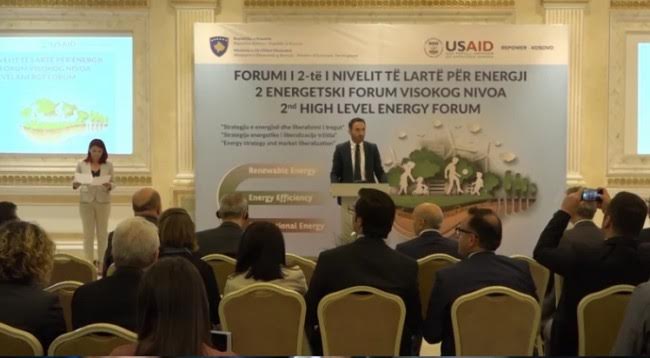 The second high level forum energy dubbed  "Strategy for Energy and Liberalization for the Market" has gathered all players to discuss on Kosovo's energy strategy and the liberalization of this market.
This forum stressed that the 2017-2016 Strategy approved by the government aims at securing safe and sufficient energy and also offers assurances to foreign investors to invest in Kosovo.
Prime Minister of Kosovo, Isa Mustafa said that Kosovo needs to develop its energy sources.
"Kosovo needs to develop its energy sources and must start with the construction of 'New Kosovo' thermal power plant, which will offer conditions for economic development and will also offer assurances for investors who come here in terms of power supply", Mustafa said.
Minister of Economic Development, Blerand Stavileci said that the good news that precedes this forum is the approval of the Strategy Energy, which creates a strong basis for the future of energy.
According to him, the first objective relates to the construction and rehabilitation of generating capacities.
"The first objective relates to sustainable supply and affordable process. All of these incentives cannot be implemented by only one player, but they must be implemented by all energy sector stakeholders", Staliveci said.
Meanwhile, the US ambassador to Kosovo, Greg Delawie said that 2017 is an important turn in the energy sector. He expressed his satisfaction that the US is supporting Kosovo to develop the integration of the energy sector. /balkaneu.com/