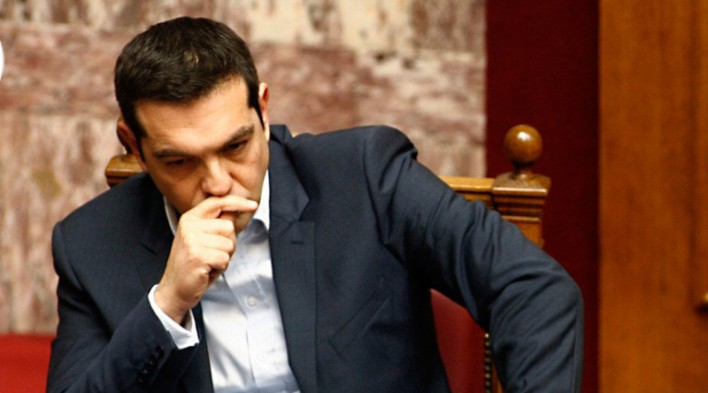 Athens, March 31, 2015/ Independent Balkan News Agency
By Spiros Sideris
The major problem of Athens comes not from outside but from within, according to STRAFOR, which states that SYRIZA promised before the election to put an end to new austerity measures and renegotiate the debt of Greece.
Athens had to abandon some of its election promises during initial negotiations with the Eurogroup causing the reaction of the more radical members of SYRIZA and the Independent Greeks. The Greek government will probably reach an agreement with the Eurogroup but Mr. Tsipras and his team will find it difficult to "sell it" to their MPs.
Reactions from within the coalition have led Athens to claim fragile compromises. The leftmost part of the party opposes the privatization of state owned companies, especially in the service sector. The European Union is pushing Athens for the sale of state companies to increase revenue. These contrasting these claims have led the Greek government to declare that it will not stop its privatisation in progress, but in future projects will seek "strategic partners" between the Greek government and foreign investors, instead of full privatisations.
Up to now, the political crisis has been avoided as the Parliament only voted for non-controversial issues, such as the introduction of vouchers for food and cheap electricity in the poorest households. Athens, however, wants to start receiving money soon and that means that in April will come to Parliament some of the measures promised in the Eurogroup. That is when the exact number of "rebel" MPs will be revealed.
STRAFOR notes that Mr. Tsipras could seek external partners for the passing of the bills, but has limited options. He is not going to turn to the center-right New Democracy nor the center-left PASOK, nor even the right-wing Golden Dawn. Most likely candidate is The River, a small centrist party, which like SYRIZA is critical against the established order in the country. Nevertheless, to turn so quickly for support outside the coalition could seriously affect the effectiveness of the government, the analysis says.
Regardless of this, the political situation in Greece will put pressure on the government and weaken or delay the implementation of any promises undertaken by Athens to its creditors. Between April and June the Eurogroup will provide Greece the money needed to avoid bankruptcy. After the rescue plan in late June Athens will need to make a new agreement with its creditors. The European Union wants to keep Greece in the eurozone but will have requirements.
SYRIZA was elected to renegotiate the Greek debt, to put an end to austerity and keep Greece in the Eurozone. At this point, the internal pressure on the Greek government could lead it in seeking the approval of the people before taking a decision on the future of the country. The most significant threat to Athens will come from within, something that could lead to early parliamentary election or to a referendum on the stay of Greece in the Eurozone.