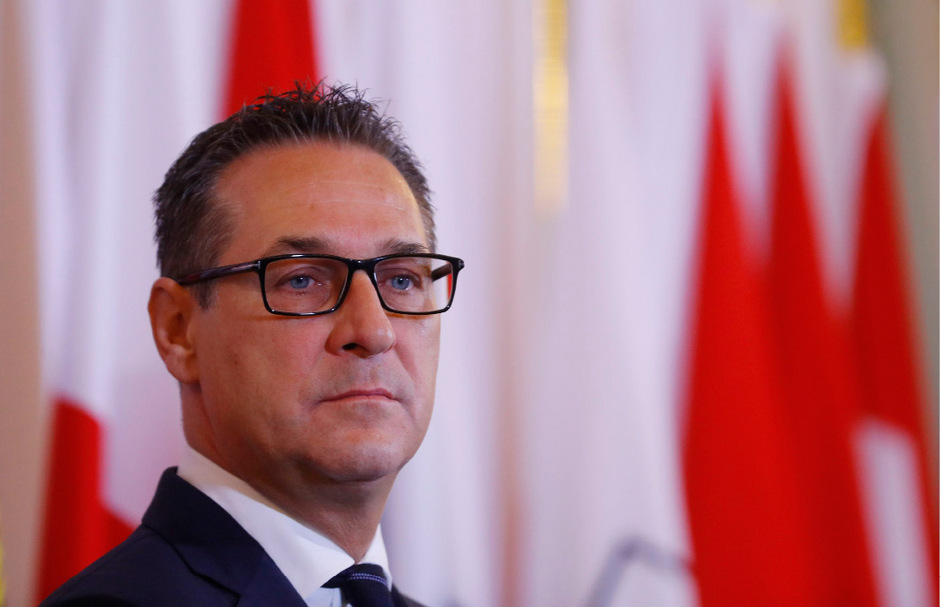 The bilateral relations, Serbian integration into the European Union and the Kosovo issue have been some of the topics discussed by Austrian Vice-Chancellor Heinz-Christian Strache and his hosts in Belgrade. President Aleksandar Vucic met Strache shortly before he went to visit Croatia, on Monday.
According to the president's press office, Vucic and Strache have talked about "concrete possibilities for improving economic cooperation and regional stability"; they also discussed the Austrian support to Serbia on its EU path.
At the meeting with the Austrian high official, prime minister Ana Brnabic has expressed her expectation that "Vienna will continue to support the European integration of Serbia", especially during the Austrian EU presidency which will start on July 1.
Brnabic thanked Strache for the continuous Austrian support on the pro-European efforts of Serbia, recalling that officials in Vienna have repeatedly stressed Western Balkans' integration into the EU is among Austrian foreign political priorities.
Considering the dialogue between Belgrade and Pristina under the EU auspices, Strache told Brnabic that he hopes both sides will "constructively implement the Brussels Agreement". According to him, the Kosovo issue was not resolved in longer term, adding that the needs of the local Serbs in Kosovo should be respected.
At the meeting with Serbian Foreign minister Ivica Dacic, Strache reminded his interlocutor that the Austrian government has recognised the independence of Kosovo, calling that recognition a "reality". "But it is also a fact that Serbia regards Kosovo as its own territory", Austrian vice chancellor concluded.
In his interview with Politika daily, which he gave before the visit, Strache suggested that the independence of Kosovo is the fact which cannot be changed. Strache recalled that his Freedom Party of Austria (FPÖ) has strongly criticised Vienna's decision to recognise Kosovo. At that time FPÖ was in opposition.
"Kosovo is undoubtedly part of Serbia. We have strongly criticised Kosovo's recognition by Austria; however, it is a fact at present and it cannot be changed", Strache said…/IBNA
Photo: Reuters