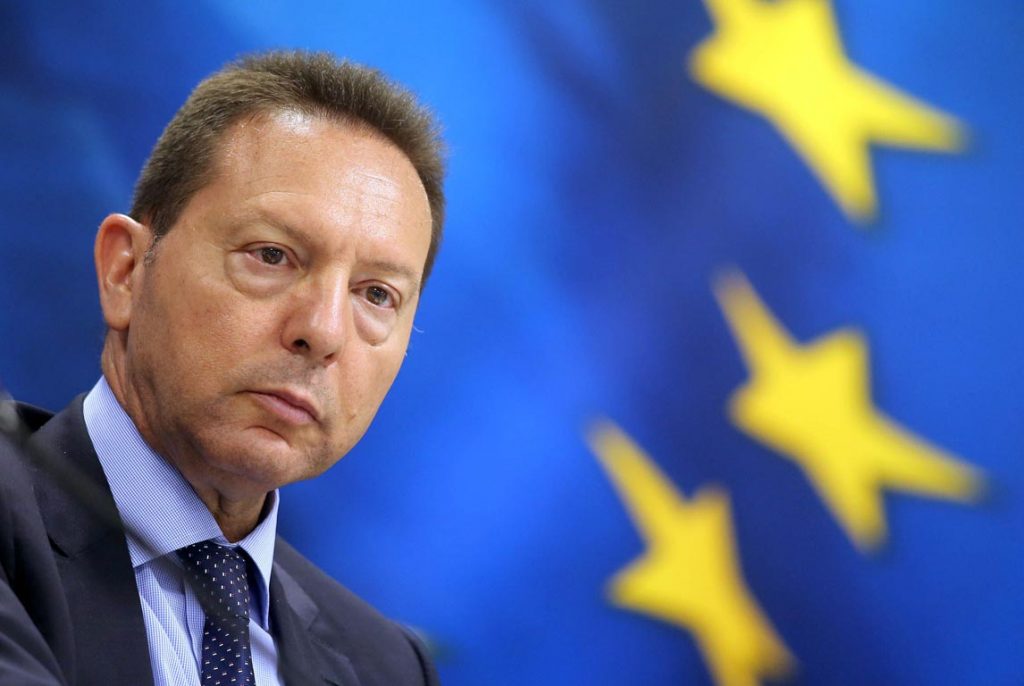 Athens, July 12, 2016/ Independent Balkan News Agency
By Spiros Sideris
The Finance Ministry submitted its proposal today to institutions for the further relaxation of capital controls, the Governor of the Bank of Greece, Yannis Stournaras, revealed in the Economic Affairs Committee of the House during a discussion the BoG 2015-2016 report for Monetary Policy Report.
According to Mr. Stournaras, the proposal includes:
– Lifting the ban on cash withdrawals when they derive from new cash deposits.
– Complete removal of the ban for early repayment of loans.
– Increase the cash withdrawal rate from 10% to 30% of free funds from abroad.
– Ability to withdraw 840 euros in cash per two weeks. So, if one fails to withdraw 420 a week he could withdraw double the amount after two weeks.
The aim is also to:
– Reduce the time of execution of remittances abroad and reducing the associated costs.
– Increase the limits on card use abroad while also opening via internet many international sites for almost all online purchases.
– Increase the monthly limit of Banking and Payment Institutions for remittances up to 1,000 euros.
The BoG Governor made special reference to non-performing loans, stressing that their management is the top crucial issue for the banking system and the Greek economy alike.
So far, according to Mr. Strournaras, the sum of all openings is at least 45%, which corresponds to 108.6 billion euros. Sixty percent of NPLs concerns SMEs, 42% are mortgages and 55% are consumer loans. As Mr. Stournaras said, in the first quarter of 2016 these increased by 600 million euros. However, they showed signs of slowing down.
The objective as stated by Mr. Stournaras is the reduction of non-performing loans in all four systemic Greek banks by 2019 by 40%, or 41 billion euros.
Of particular interest was the mention by the Governor of the BoG of money returning to the banking system from hiding places at home. As Stournaras noted, since the July 20, 2015 a total of 4 billion euros in banknotes have returned.
Yannis Stournaras, however, sent a clear message to the government again that economic recovery from the second half of 2016 requires the seamless continuation of reforms and privatizations. In relation to debt relief he stressed that immediate action is required in addition to action that can be taken after 2018.