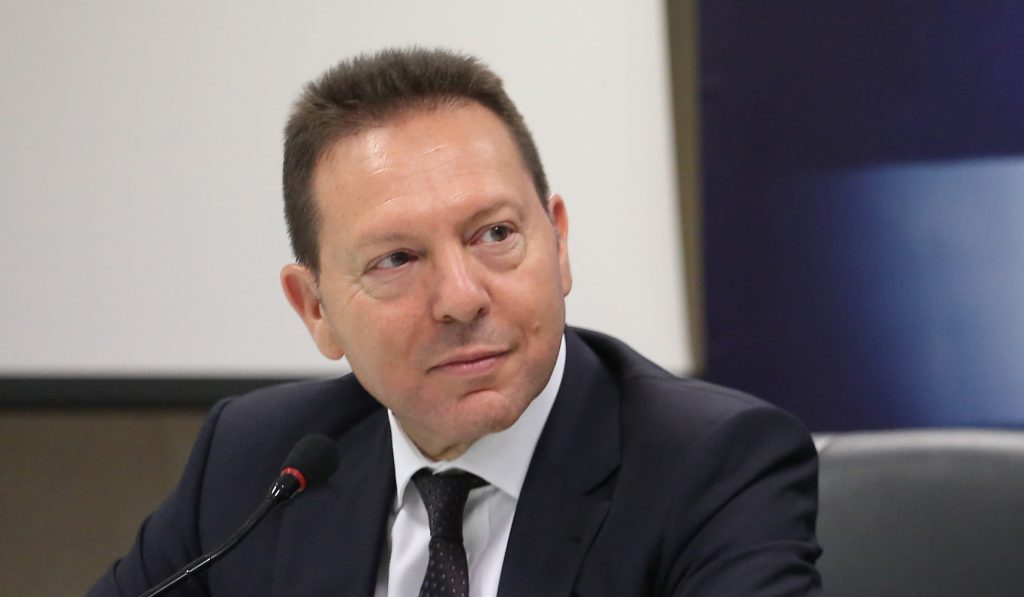 The Greek economy now has the potential to move to a new phase of development, provided that the successful implementation of the program continues. The Governor of the Bank of Greece Yannis Stournaras, made this assessment speaking at a "diaNEOsis" organization event. As he stated there are encouraging signs, however, he stressed that this does not justify complacency in the efforts. Instead, more perseverance and unwavering consistency are now needed, he added.
He stated that structural reforms are expected to accelerate the recovery and restructuring of the economy. However, the improvement of financing and liquidity of the economy are also required, he said. The effective management of high stock non-performing exposures is a precondition for this he added. This would have a positive impact on economic activity and productivity through two channels: a) increase the supply of bank loans and b) the restructuring of the productive sector.
Indeed, as he further explained, additional long-term benefits arise when the structural reforms are promoted simultaneously with fiscal consolidation. According to estimates of the Bank of Greece, the term ancillary benefits for real GDP range between 0,5% and 4%, when the debt is reduced as a percentage of GDP by 10 percentage points and simultaneously reforms are implemented in the labor market and in the goods and services sector.
The greatest benefits in the order of 4% arise when the financial area is used to reduce the tax rate on corporate profits, followed by gains of 1% when the fiscal space is used to reduce the tax rate on job income.
In a run down of the crisis Mr. Stournaras argued that the implementation of the memoranda actually had a high cost. On the other hand however the economic adjustment programs implemented from 2010 onwards succeeded, to a large extent, in reversing the highly unfavourable trends prevailing and in improving the growth potential of the economy, leaving behind a positive legacy of the reforms carried out in the labor and product markets as well as in public administration.
Moreover fiscal consolidation, despite the high short-term costs, has multifaceted development benefits for the economy in the medium to long term. As stated by the Governor of the BoG if improving public finances continues in the future, beyond it having a positive impact on the decline of the interest rate margin of Greek government bonds and the reduction of the economy's financing costs, it will create a fiscal space, which allows it to reduce tax rates, in this way creating incentives to increase investment and employment and contributing to an increase in potential output./ΙΒΝΑ