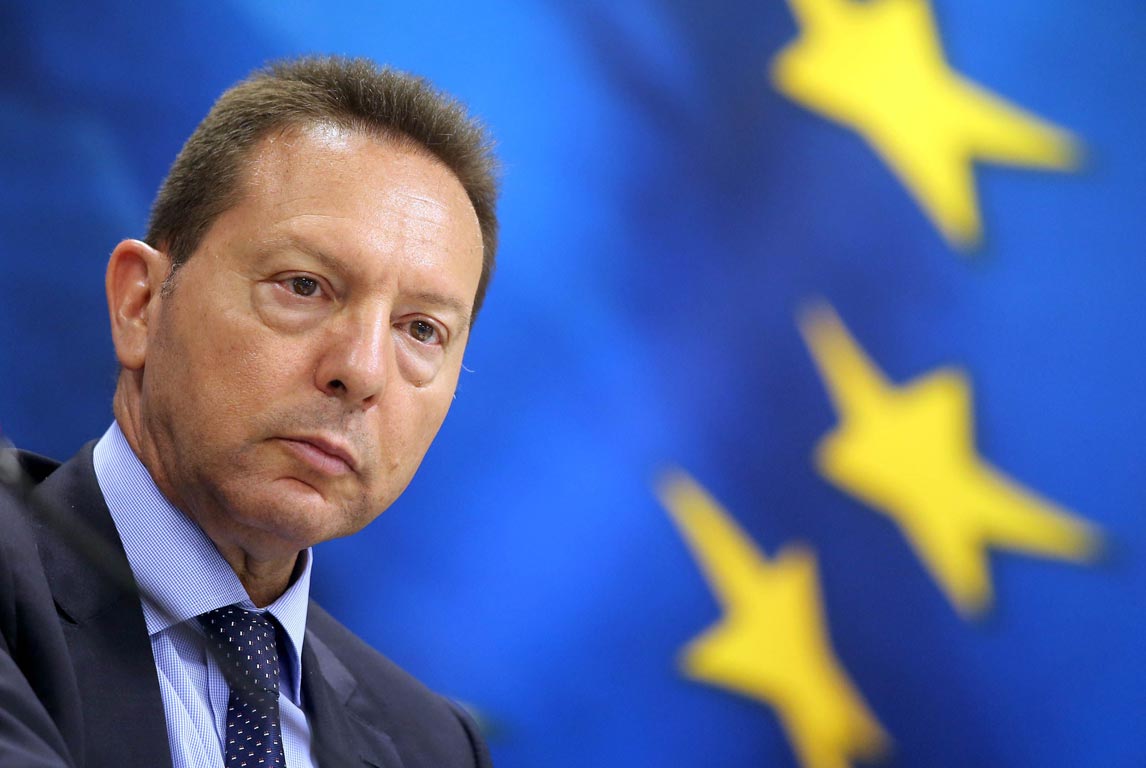 Athens, June 15, 2016/Independent Balkan News Agency
By Spiros Sideris
Yannis Stournaras reiterated, this time with his article in the Financial Times, that it is "unrealistic and impractical to demand from Greece to achieve a primary surplus of 3.5% of GDP from 2018 onwards".
In Parallel, he called the European partners to fulfill their commitment on the debt relief and "credited" the bankruptcy of the country, in the second half of the last decade, to the political system.
According to the governor of the Bank of Greece, the country needs a new deal with the partners lenders to go forward and the targeted primary surplus should be reduced to 2%, allowing, as he pointed out, for a more balanced mix of financial policy, with emphasis on reducing taxes, encouraging private investment and contributing to sustainable growth rates.
Of the scenarios examined by the Bank of Greece, Y. Stournaras says in his article, it resutls that debt sustainability is also achievable and with a 2% of GDP primary surplus and a rather mild relief debt that does not impose losses on creditors. This will involve the extension of maturities over 20 years and the capitalization of deferred interest in equal installments over a 20 year period.
"Greece has faced a perfect storm, trapped between an economic crisis and a debt crisis and an increased flow of refugees, which overwhelmed an already overloaded state. Tough decisions were taken", Y. Stournaras stresses.
In terms of the country's European partners and the non-fulfillment of their commitments for further debt relief, the governor of the Bank of Greece writes:
"They had agreed on this in November 2012 and should have happened in 2014 after achieving, with great effort, a primary surplus of EUR 1.5 bn in 2013. It never happened.
The same was repeated this year, on 24 May, when the Eurogroup postponed its decision for 2018, despite the fact that explicitly recognized the need to maintain the gross financing needs of Greece at manageable levels and the ratio of debt to GDP to enter a downward trajectory".
Mr Stournaras, points out that the Eurogroup has postponed the decision on debt relief despite the fact that: first, the Greek government had fulfilled its commitments and, secondly, the current interest rates in the markets are very favourable for debt relief decisions, both for lenders and for borrowers.
Additionally, he "charges" to certain politicians of the eurozone the constant threat of a Grexit and the negative effect of this rhetoric in the economic and social environment in Greece.
Dijsselbloem: It is not realistic to maintain a 3.5% surplus
The head of the Eurogroup Jeroen Dijsselbloem admitted that it is not realistic to maintain the primary of surplus at 3.5% of GDP beyond 2018, in response to a question from SYRIZA MEP D. Papadimoulis at the Economic and Monetary Committee of the European Parliament.
The president of the Eurogroup expressed confidence that the Board of the ESM will give approval for the disbursement of the tranche of EUR 7.5 billion.