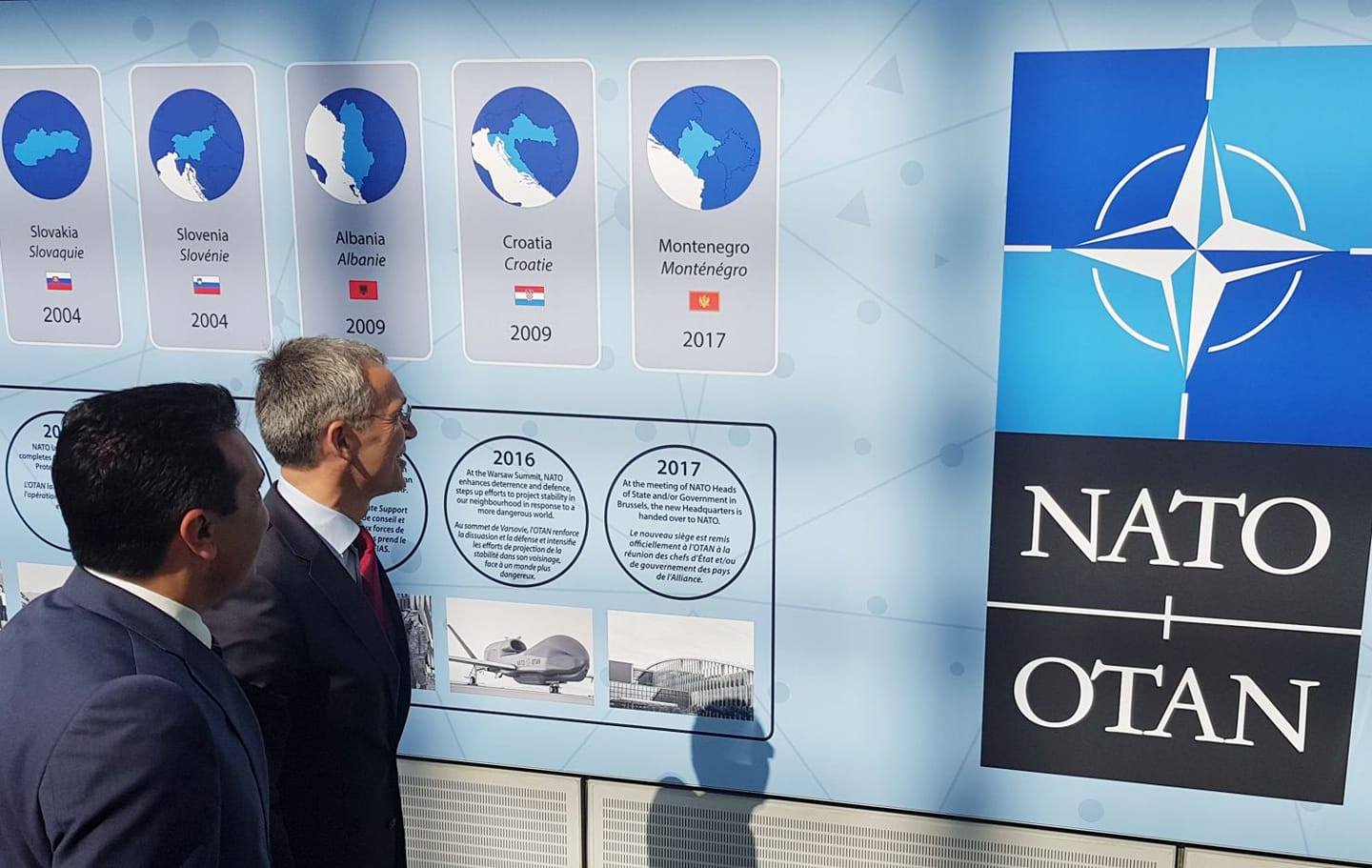 NATO's Secretary General, Jens Stoltenberg had a meeting today with FYROM's Prime Minister, Zoran Zaev. After this meeting, NATO's Secretary General Stoltenberg praised the agreement that was reached on the issue of the country's name.
Once again, Stoltenberg said that after the country finalizes the agreement, it will become a NATO member.
"The problem with name had been going on for such a long time. Now we have the chance for a better future. The agreement must serve as an example for the others as to how peace and stability are consolidated. I expect your country to receive an invitation for NATO membership in the summit that will be held in two weeks time. Meanwhile, you will be able to become a member of NATO once the agreement is finalized. Without this, it's impossible. NATO's door is open, do not waste this opportunity", said Stoltenberg.
Meanwhile, the finalization of the agreement depends on the outcome of the referendum which will be held in September. The country's PM, Zaev urged the citizens of his country to vote in favor of this agreement.
"Republic of Macedonia built bridges in order to solve the disputes that it had with neighboring countries. The agreement with Greece gives us an opportunity to become a NATO member. Step by step, the country has achieved what everyone thought as impossible. Now we should join forces and say "yes" to our future", PM Zaev said. /ibna/