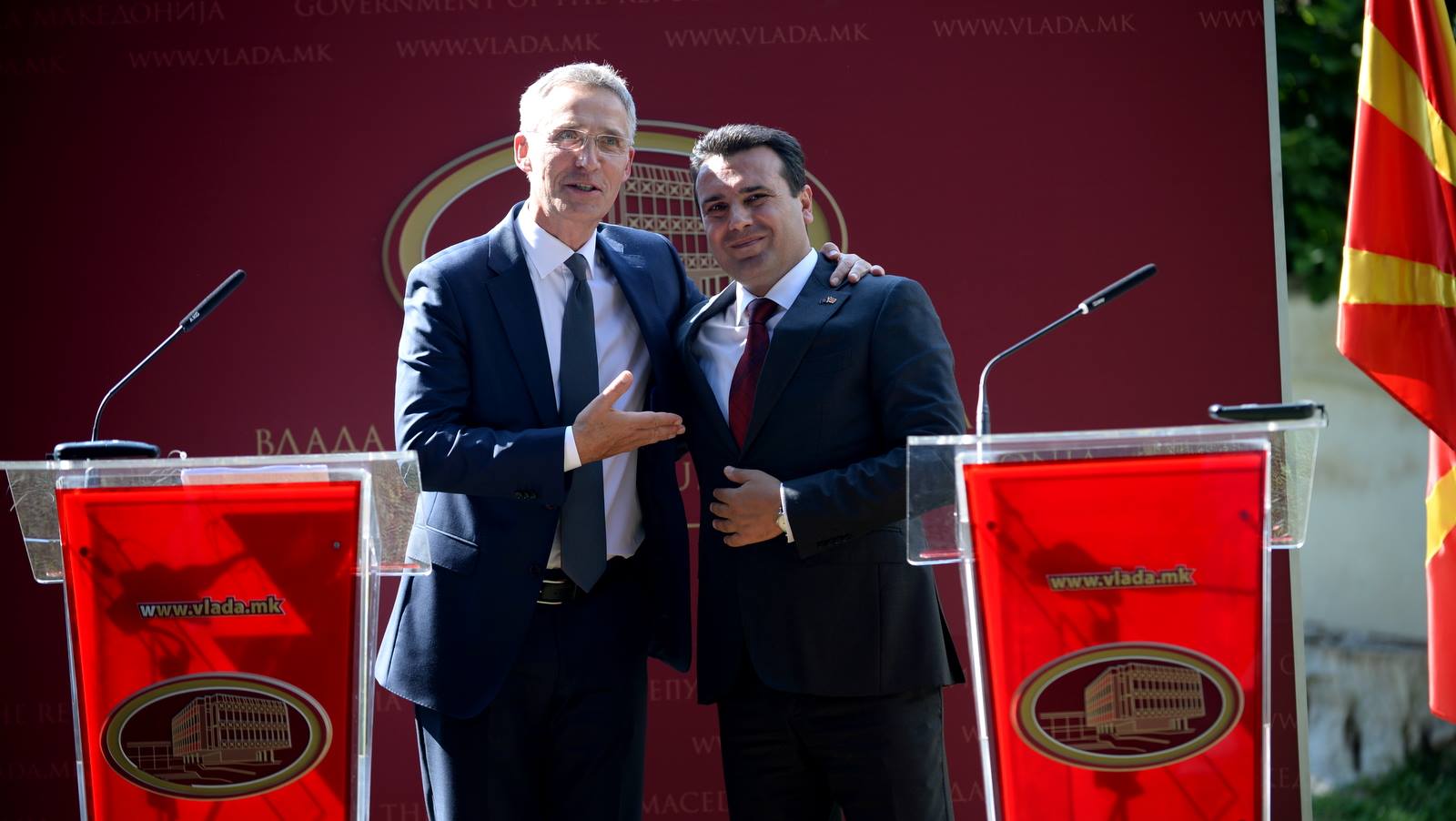 NATO's Secretary General, Jens Stoltenberg, declared before ending his official visit to Skopje, that although NATO has opened its doors to FYROM, it's the citizens of this country who will make this historical decision by voting in favour of the country's new name in the September 30th referendum.
"There's no other alternative but NATO. I understand that some people are in favour of the country's accession in the NATO and against the agreement that was reached about the new name, but this alternative does not exist", said Stoltenberg.
Meanwhile, FYROM's Prime Minister Zoran Zaev said that he was confident that the referendum will turn out to be a successful one, considering this moment as a critical moment for the future of the country.
"I'm fully confident that the referendum will turn out to be successful, after which, we will be able to go ahead with the constitutional amendments", Zaev said, adding that 75-80% of people support the country's accession in the NATO and EU. /ibna/