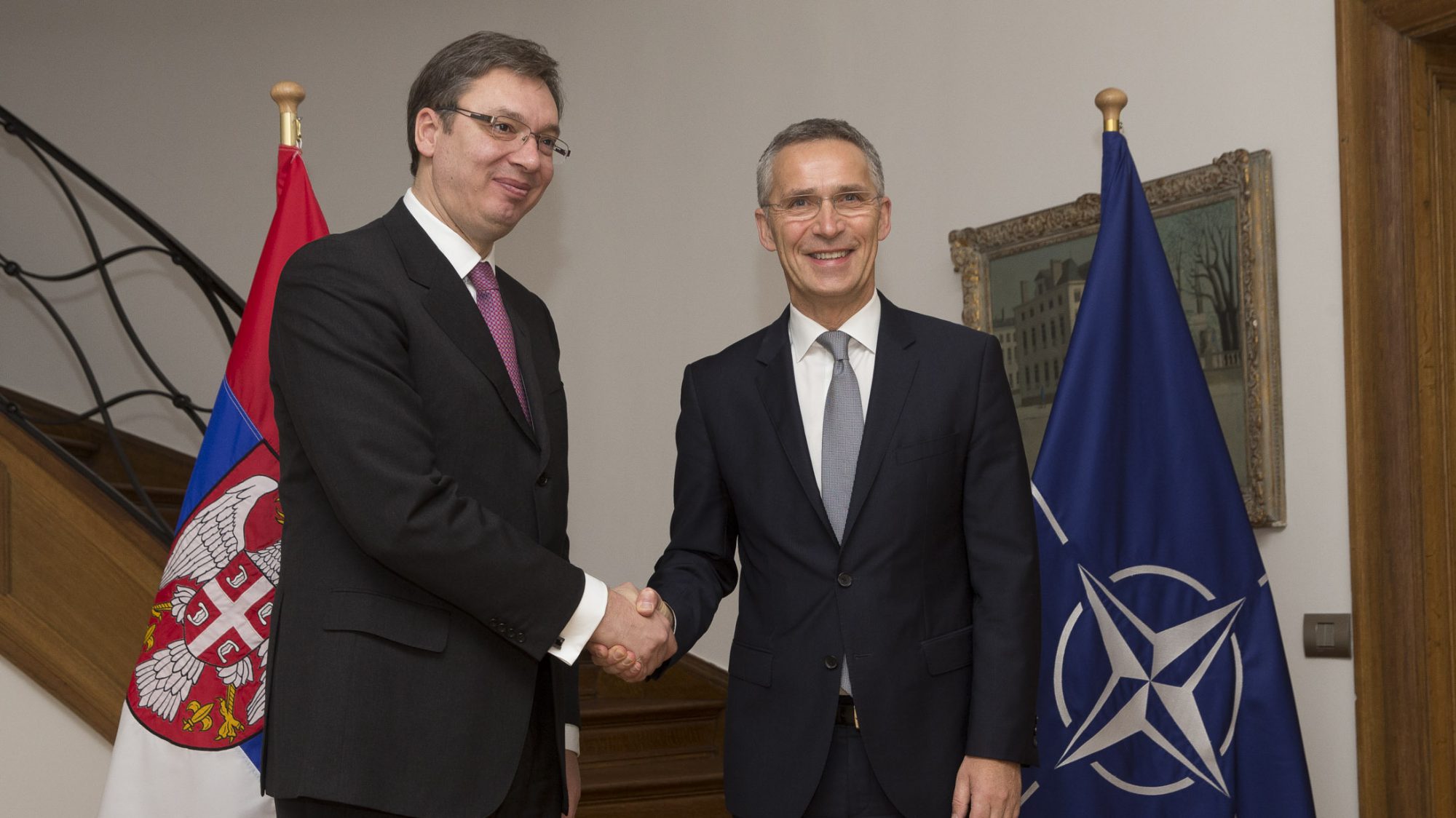 NATO Secretary-General Jens Stoltenberg arrived in Belgrade, Serbia for a three-day visit, on Saturday, October 6, and was welcomed by Serbian Defence Minister, Aleksandar Vulin.
His main meeting on Monday, October 8 will be with the President of the country, Aleksandar Vucic concerning the co-operation of the Alliance with the Balkan state. According to BETA news agency, the two men will talk about the development of relations between Serbia and NATO and what the country wants to achieve through working its co-operation with the Organisation, NATO's priorities in the Western Balkans, the future of KFOR in Kosovo and the contribution of NATO to the process of modernising the Serbian army.
Moreover, as a the Belgrade Security Forum, said in a press release, "They will also weigh which areas show potential for more cooperation and what the practical benefits are for the citizens of Serbia and the region", since Serbia is the organizer of the meeting. As well, Vucic and Stoltenberg will discuss ways to alter how Serbs see NATO (the 1999 NATO bombardment is not something the public has… left buried in the past).
Also on Monday, the Serbian president and his guest are to attend the opening of the Serbia 2018 – SRBIJA 2018, emergency rescue exercise, co-organised by the Interior Ministry of Serbia and the Euro-Atlantic Disaster Response Coordination Center, one of NATO's a specialised agencies.
RFE/RL's Balkan Service had written that "Ahead of his trip, Stoltenberg said EU-mediated talks between Serbia and neighboring Kosovo were important for peace and security in the region." Lately, tensions between Belgrade and Pristina become more frequent causing fears to regional powers and to the international community alike who are afraid that things could get out of hand at any moment if no gentle handling is applied…. /
IBNA
Main Photo: Aleksandar Vucic (L), Jens Stoltenberg