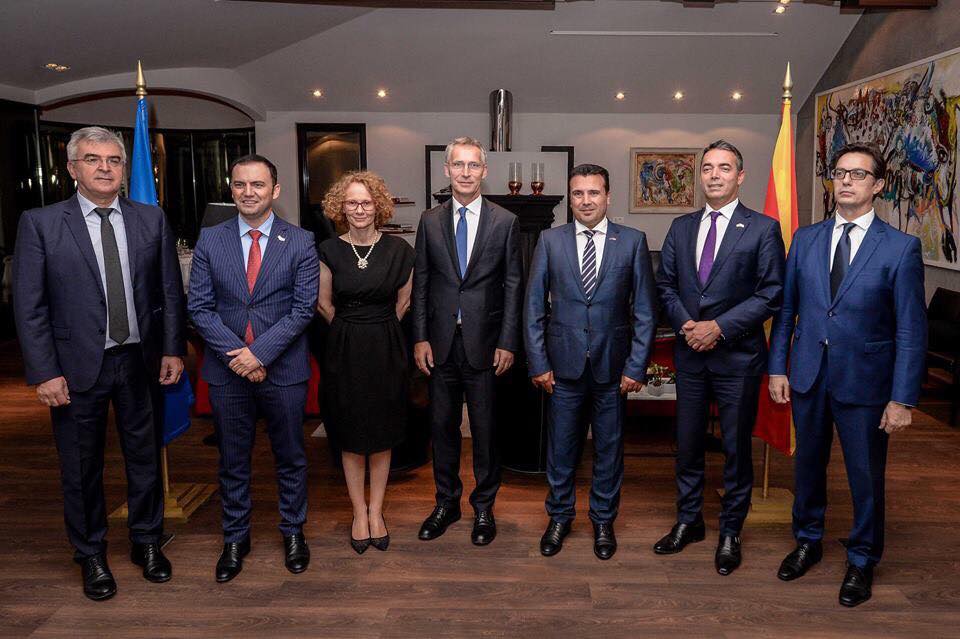 NATO's Secretary General, Jens Stoltenberg declared today from Skopje that FYROM may become a member of the North-Atlantic alliance if it implements the agreement signed with Greece regarding the issue of the name.
"If you implement the agreement on the name, you will become a NATO member. I hope that my next visit here will find you a member of the alliance", said Stoltenberg, who had meetings with state leaders.
According to him, the future of the country is in the hands of its citizens.
"In a few weeks time, you will vote in a referendum which will decide your future and your accession in the NATO and European Union. You need to decide how you will vote in the referendum. NATO is ready to accept you as its 30th member", Stoltenberg underlined.
On Friday, Skopje will also be visited by the Austrian chancellor, Sebastian Kurz, while on Saturday, it will be the German chancellor Angela Merkel; a visit which is considered to be a historical one. /ibna/