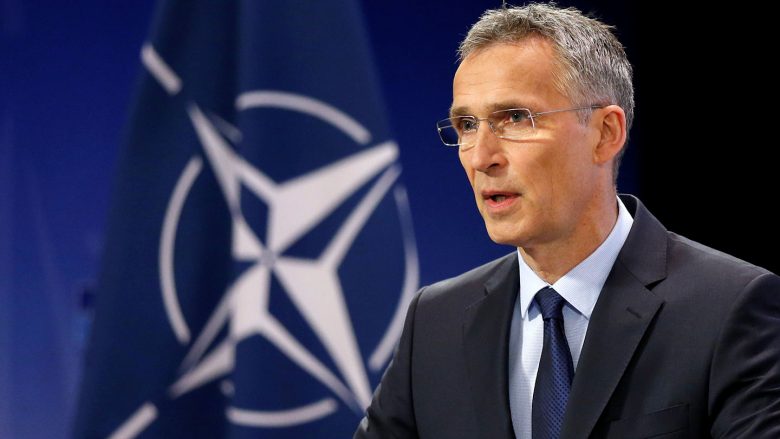 "The good result would be that they really agree to restart the Pristina-Belgrade dialogue and really agree to make efforts to find a political solution to the situation in Kosovo", NATO Secretary General Jens Stoltenberg told the Brussels Forum 2020 on Tuesday (June 23rd).
Stoltenberg went on to say that "NATO is present in Kosovo, we have our KFOR mission there with thousands of troops to protect all communities in Kosovo".
"Serbia is a NATO partner. I have visited Serbia several times. We really did an exercise with Serbia a long time ago on political readiness", he said, adding that "NATO has a history in the Balkans as well, contributing to the end of the two wars in Bosnia-Herzegovina and Kosovo".
"Of course, we warmly welcome the resumption of talks between Belgrade and Pristina to try to find a solution. It is not up to NATO or other countries to dictate the outcome, but the fact that they are meeting is at least encouraging. Let's hope it's a first step in resuming real talks between Pristina and Belgrade", Stoltenberg said.
Asked if the process should be under the auspices of the EU and not the US, Jens Stoltenberg said: "We have supported the EU-facilitated dialogue, we welcome any effort to unite Pristina and Belgrade. And I am absolutely convinced that the EU and the United States can coordinate their efforts".
Concluding, the NATO Secretary General noted that "at the end of the day, no one from outside will dictate the outcome. At the end of the day, it is up to the parties – in Pristina and Belgrade – to have the process, to determine the outcome. So what the United States can do, what the EU can do, what others can do is support it, but the parties must come up with a solution"./ibna