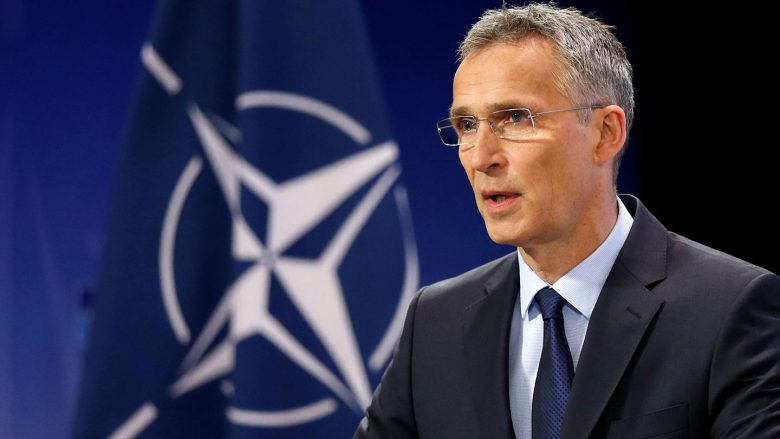 NATO Secretary General Jens Stoltenberg said he would not comment on intelligence issues in Montenegro, but reiterated that the Alliance is focused on the protection of confidential data and documents.
To a question by daily Pobjeda on whether the internal affairs of Montenegro -in which the Alliance does not interfere can be considered a situation in which secret data leaks from the intelligence structures of a member country of the Alliance, he said that the Alliance has a data protection system.
"NATO's general approach is to focus on the need to protect our data and we will work with all allies to follow procedures and protect confidential data," Stoltenberg said.
"We also have a verification process that applies to all allies, especially new members, so that those who have access to NATO confidential information are verified in the right way, in order to maximize the protection of our data," Stoltenberg said ahead of a NATO foreign ministers meeting.
A meeting of 30 NATO foreign ministers is being held in Brussels, in which Minister ĐorĐe Radulović is also participating.
Montenegro Deputy Prime Minister Dritan Abazović announced earlier that the director of the Agency for National Security (ANB) Dejan Vukšić made a mistake by revealing secret information, announcing that he would talk to him about it.
Thus, Abazović, the coordinator for the security sector, confirmed the earlier announcement of opposition Social Democratic Party MP Raško Konjević that Dejan Vukšić had compromised secret information to an intelligence agency of a NATO member state.
"It is scandalous that the director of the ANB went a step further today, flagrantly violating the Law on Classified Information. He revealed the identities of resident representatives of a NATO intelligence agency, which is a first-class scandal, unprecedented in previous work in intelligence agencies and parliamentary oversight. It represents an inadmissible omission and a clear violation of the law, for which Mr. Vukšić must be held accountable, "Konjević said. /ibna