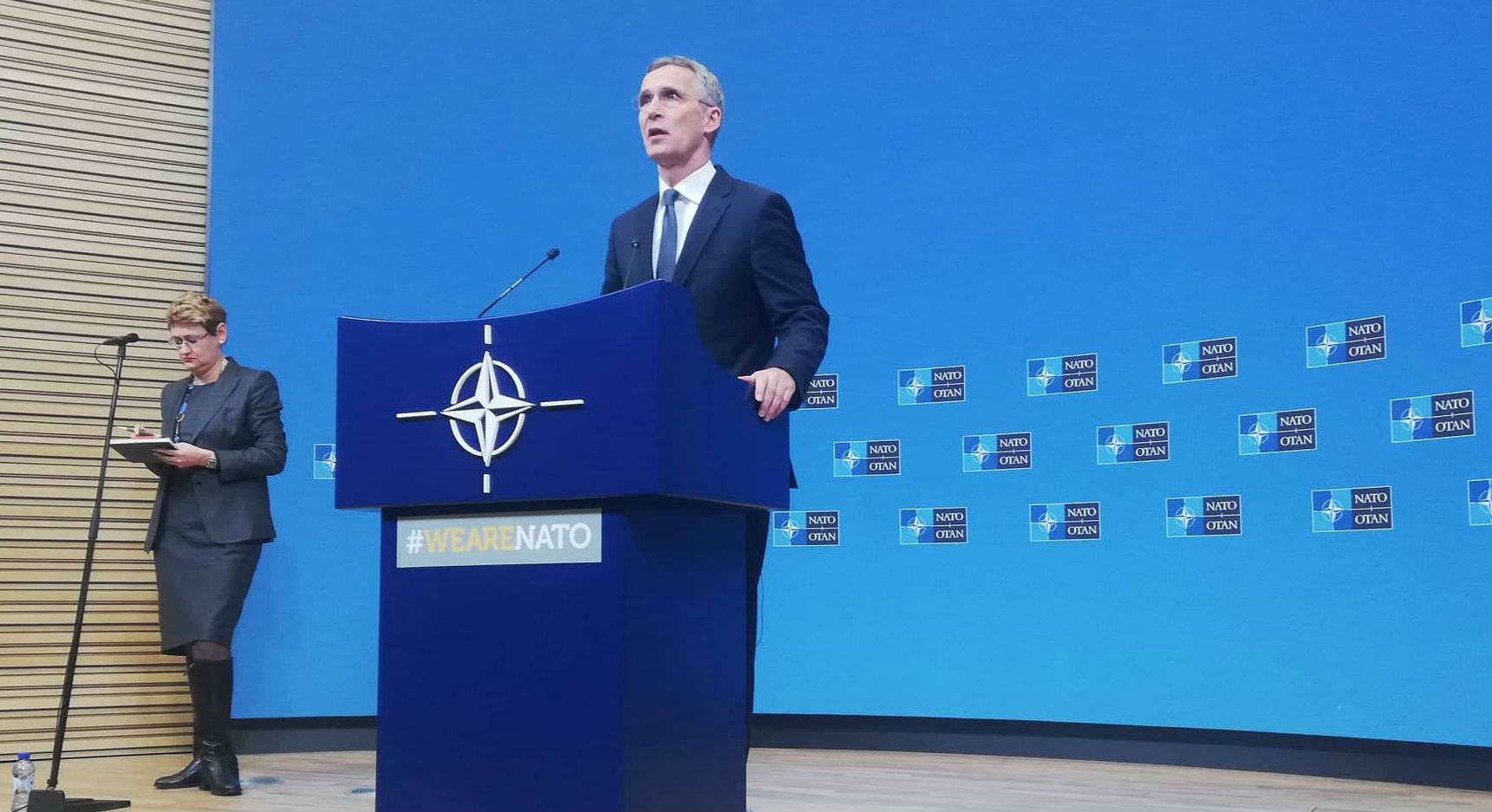 Brussels – NATO Secretary General Jens Stoltenberg said today that the protection given by NATO's member state Hungary to the former Prime Minister Nikola Gruevski is not an issue for NATO, but something that should be resolved between Skopje and Budapest.
"That's not for me to comment. It is an issue that has to be addressed between Skopje and Budapest, not for NATO," Stoltenberg told a press conference before the NATO ministerial meeting.
He announced tomorrow's meeting for the Western Balkans, which will be attended by High Representative for EU foreign policy, Federica Mogherini.
Stoltenberg was encouraged by the vote in parliament on constitutional changes, but whether the second two-thirds vote would succeed he did not want to speculate, saying that it would be our decision.
But he reiterated that as soon as the name agreement passes, the admission protocol will immediately be signed and FYROM's representatives will participate in NATO meetings.
"This is a historic and once-in-a-lifetime opportunity to join NATO and we are ready to welcome you as our 30th member,"said Stoltenberg.
Special Rapporteur from Brussels for Nezavisen Vesnik
Slobodanka Jovanovska