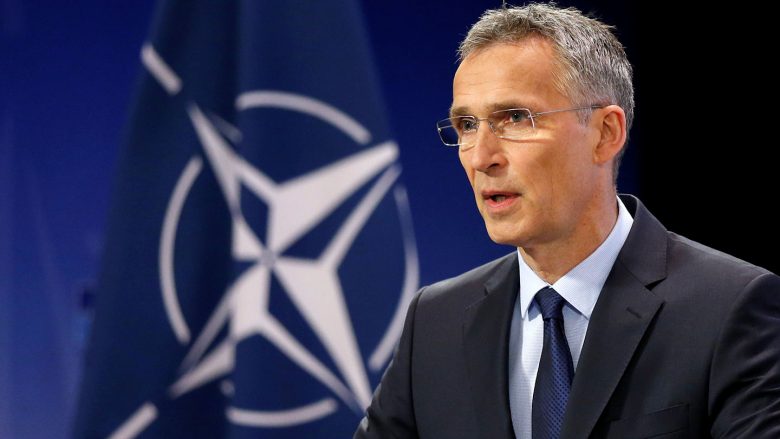 This week, your country was invited to begin accession talks to become the 30th member of the NATO Alliance. This is a big step towards a bright future and opens the door for greater prosperity and security for you and for the wider Western Balkans.
Time and again, you have shown courage to forge your own path towards peace, security and independence, no matter how difficult or challenging it may be. In 2001, you and your political leaders proved there was an alternative to the Balkan template of war and destruction. With the support of NATO and the international community, including through the implementation of the Ohrid Agreement, you chose national unity over national ruin.
Since then, you have worked tirelessly to resolve disputes and to build bridges with your neighbours, including the landmark Treaty of Friendship with Bulgaria. The historic agreement with Greece on the name issue has now unlocked the possibility of progress towards transatlantic integration, including full membership of NATO.
NATO membership will give your country an equal voice in our discussions, an equal vote in our decisions and the security that comes with being part of the world's most successful military alliance. It means having twenty nine other countries committed to protect and defend you and your national sovereignty against any aggressor.
NATO is committed to you and your future, and your country has also proven itself to be a good friend to the Alliance. You provide essential logisticssupport to our soldiers in Kosovo. And for many years the brave men and women of your armed forces have helped bring peace and security to Afghanistan. You can be very proud of them.
NATO membership also means further support for your reform efforts as you anchor yourselves within the Euro-Atlantic family.You have made important progress on key reforms, such as judicial reform and the political oversight and accountability of the intelligence and security services. There is still work to be done, including on electoral reform, the freedom of the media, and the fight against organized crime and corruption. NATO will be with you every step of the way. For example, with practical support for defence reforms, to help improve defence education and investment, and to increase transparency in the defence sector.
NATO is deeply connected to the countries of your region and to its ongoing stability.  Albania, Bulgaria, Croatia, Montenegro and Slovenia have joined NATO, Serbia and Bosnia and Herzegovina are close and valued partners, and our NATO forces in Kosovo continue to maintain peace and stability.
NATO leaders have now invited your country to begin accession talks. While these are underway, you must complete your national procedures to implement the name agreement. Then, when those steps are complete, NATO Allies will need to ratify your accession. I very much hope to see your flag flying at the NATO headquarters as the 30th member of the Alliance very soon.
This is a once in a lifetime opportunity. Your future is in your hands./IBNA
Jens Stoltenberg is secretary general of NATO
"Nezavisen" is a member of the IBNA Group