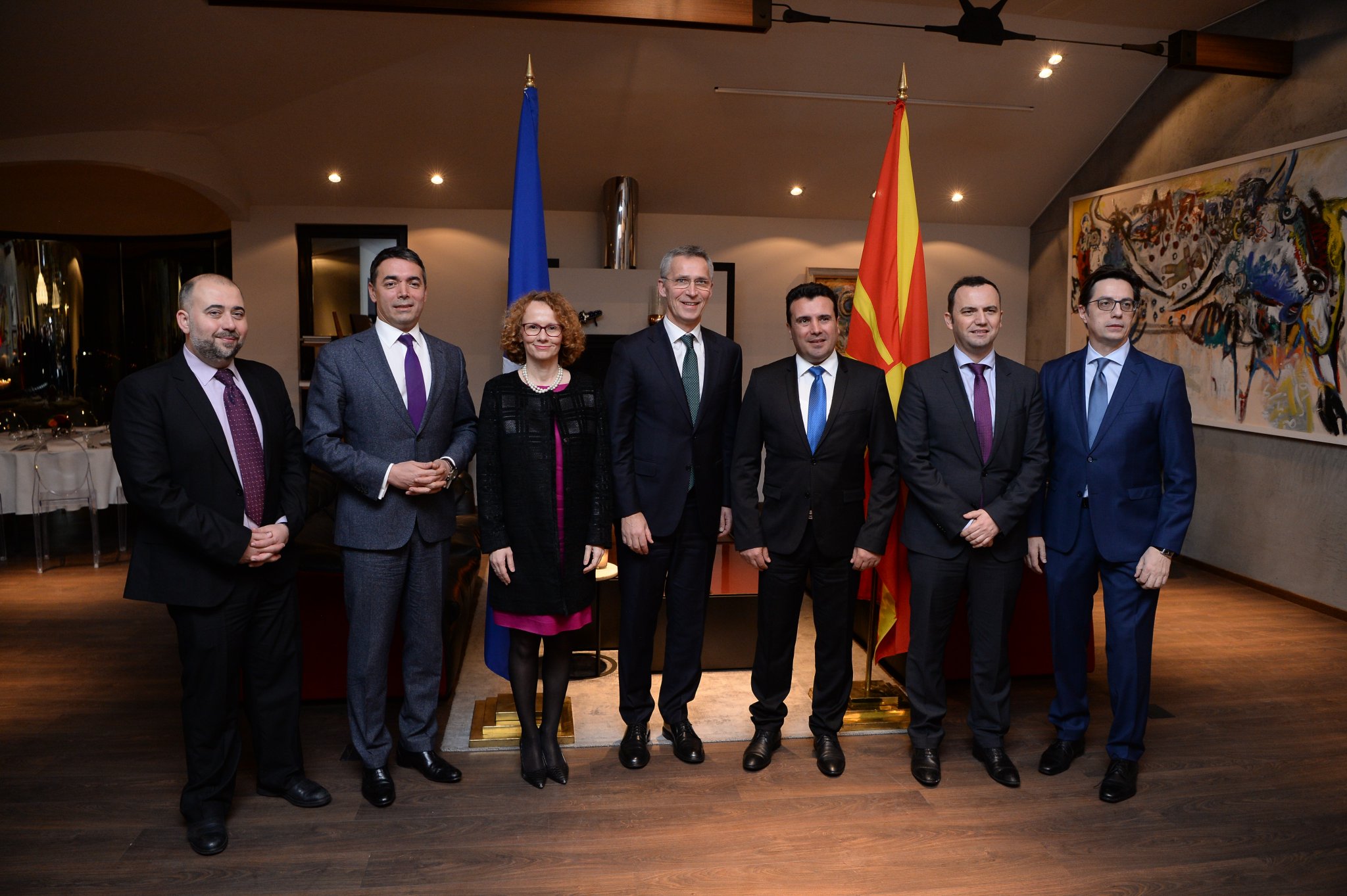 NATO's Secretary General, Jens Stoltenberg arrived in Skopje on Wednesday evening, where he was received in the airport by the minister of Defence, Radmila Sekerinska.
Afterward, the head of NATO had a working dinner with Prime Minister Zoran Zaev and cabinet ministers. On his Twitter profile, PM Zaev published the photograph with Stoltenberg, writing: "The commitment of this reformatory government reflects the clear orientation of our country to become member of NATO and EU".
The working dinner was taking place at the same time when the meeting in New York about the name contest was coming to an end. The UN intermediary, Mathew Nimetz said that the negotiating sides have given him a new package of proposals. Meanwhile, Stoltenberg said in an interview that NATO will invite FYROM to adhere in this organization once it solves the issue of the name dispute.
Today, NATO's Secretary General will hold meetings with political leaders, while he will also address MPs on the importance of NATO membership.
The largest opposition party, VMRO-DPMNE said that it will suspend its boycott and will return to Parliament for Stoltenberg's address. The final meeting will take place in the afternoon with PM Zoran Zaev, where the two officials will hold a news conference. /balkaneu.com/