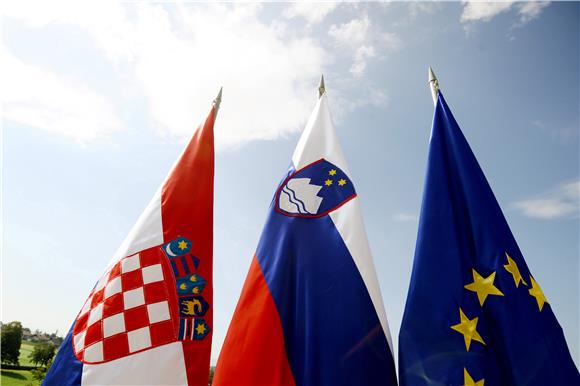 Croatian Foreign Minister Davor Ivo Stier on Thursday dismissed as unacceptable European Commission President Jean-Claude Juncker's position that it was necessary to accept the arbitration procedure in the Croatian-Slovenian border dispute, adding that this, under a Croatian parliament decision, was now strictly a matter of bilateral agreement.
Juncker told Slovenia's STA news agency yesterday the Commission supported the arbitration process in the interest of both parties and that he hoped both sides would respect unconditionally the arbitration ruling when it was delivered.
"That undermines the European Commission's authority because it is not within the European Commission's jurisdiction to solve bilateral border disputes," Stier told reporters in Sarajevo.
"The Croatian parliament adopted a unanimous decision on the matter" which must be respected, he said. "Croatia pulled out of the arbitration and that's done. This issue must now be solved bilaterally."
Stier also called on the Croatian parliamentary opposition to show the necessary unity in the implementation of adopted conclusions, dismissing the Social Democratic Party's (SDP) criticisms of the government.
"It's important that there is no division on this issue now. We should preserve the spirit of consensus with which the decision was unanimously adopted in the Croatian parliament. I believe the colleagues from the SDP won't get mad when we from the HDZ say that only God is above the Croatian parliament," Stier said./IBNA
Source: eblnews.com