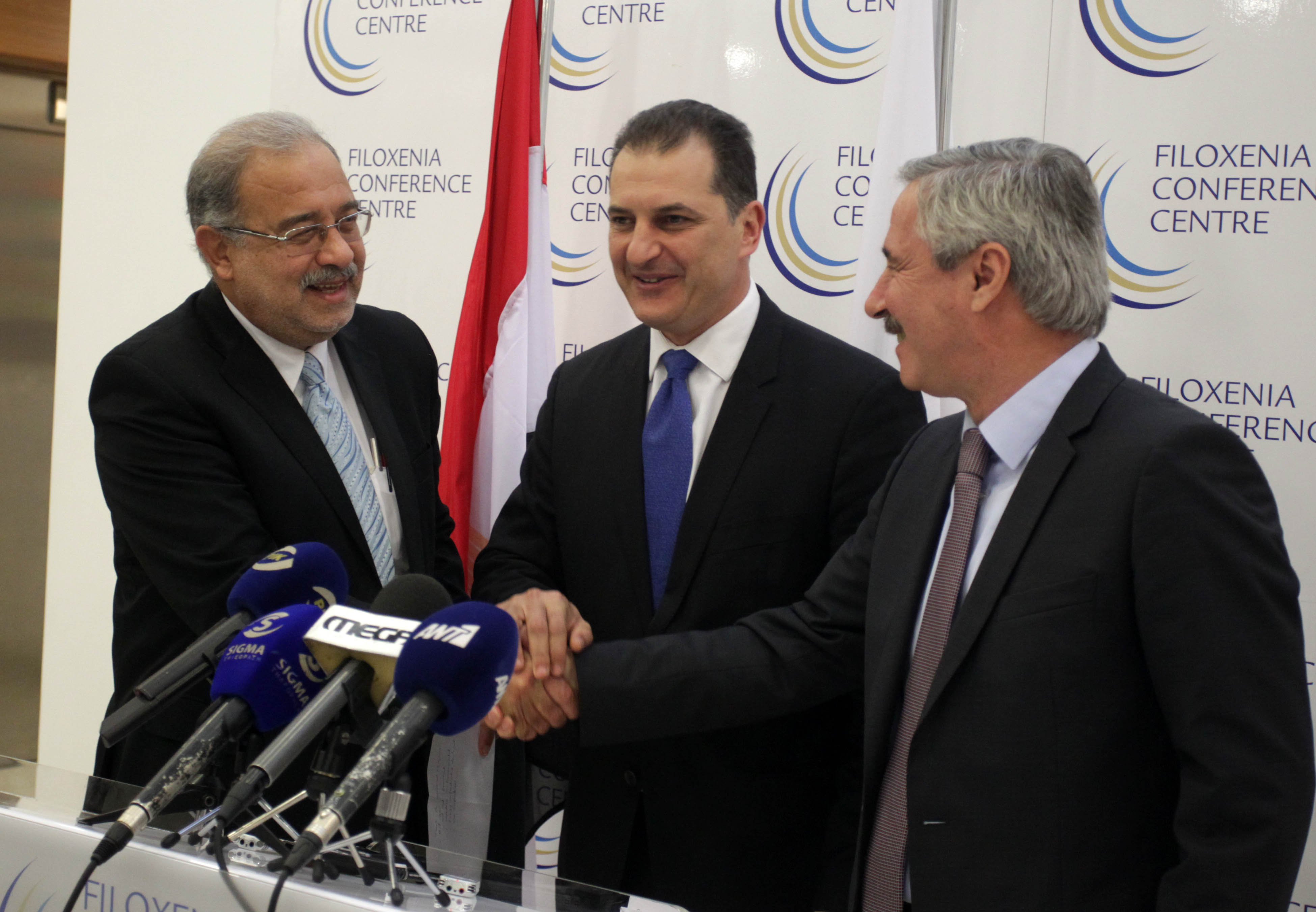 Review Hari Stefanatos
With success was held the first trilateral meeting in at the level of Energy Ministers Cyprus-Greece-Egypt, which followed the Summit of Heads of State and governments in Cairo on November 8.
Cyprus, Greece and Egypt made one more step towards their energy cooperation at the tripartite meeting of the Energy Ministers, towards the implementation of the agreements signed in Cairo.
Cypriot Energy Minister Giorgos Lakkotrypi, stated that the three ministers reaffirmed their commitment to the Cairo Declaration, which made clear reference to respect the sovereign rights and jurisdiction of the Republic of Cyprus in its EEZ and urged Turkey to stop all illegal actions that are underway in the Cypriot EEZ and refrain from similar activities in the future.
The tripartite meeting was preceded by bilateral contacts.
During the meeting Lakkotrypis – Sherif, they agreed to hasten the discussion for the exportation of natural gas from the deposit Venus of the plot 12 towards Egypt.
According to the Cypriot Minister, within the next two months will be prepared techno-economic study which will examine the options for these exports. But he said that as it seems the best way of transporting natural gas from the deposit of Venus in Egypt is by a pipeline and added that the discussion focuses on the liquefaction terminals of Egypt Itku and Damietta.
According to reports, the Egyptian President Sisi is expected to visit Cyprus at the end of the year or early 2015.
As reported by the Egyptian minister, "Egypt has the infrastructure, has a huge market, is deficient in stock and ready to absorb those quantities that Cyprus is able to export. Egypt can utilise the natural gas both for consumption in the internal market and for further export".
After the meeting with the Greeks Energy Minister, Giorgos Lakkotrypis reported that they decided the next steps for the promotion of EC projects of common interest: the Israel-Cyprus-Greece pipeline and storage of liquefied natural gas.
It concluded that in this respect there is an effort for specific meetings in Brussels in December. "After 2-3 decades, the two countries can bring a new gas supply source to the rest of Europe, but also the choice of a new path for the transfer of this product", Maniatis said.
Now, the tripartite discussions on energy issues will pass to the technocratic level, with working groups taking action.
Photo: A. Manolis