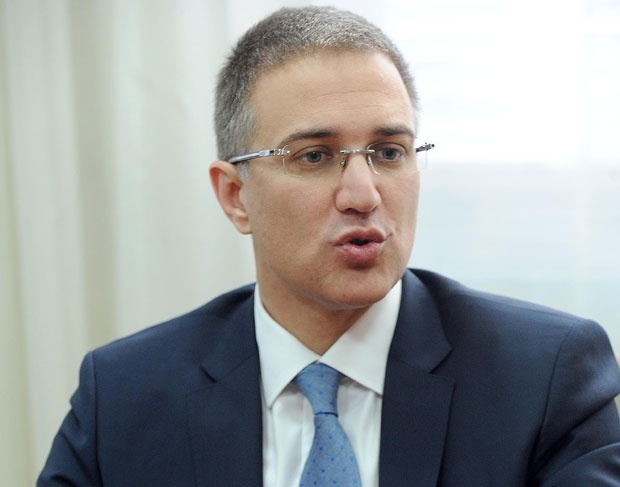 Član Predsedništva SNS Nebojša Stefanović ocenio je da su se neki naprednjaci "mnogo zaigrali" i da su pojedinci SNS doživeli kao sredstvo ostvarivanja nekih ličnih ciljeva, privilegija i bogaćenja.
On je za provladin tabloid Srpski telegraf istakao da lider naprednjaka Aleksandar Vučić "nije slučajno rekao da neki funkcioneri šuruju sa opozicijom".
"Sigurno je da ćemo očistiti žito od kukolja, neki naprednjaci su se mnogo zaigrali. Vučiću ne treba crtati, a i građani dobro vide ko se bori, a ko se ne bori. Siguran sam da predsednik sve sto kaže ne kaže slučajno i da tako skreće pažnju ljudima u stranci na te pojave", rekao je Stefanović.
Na pitanje s kim to "šuruju" pojedini naprednjaci, on kaže da su oni iz opozicije sa kojima prave "paktove", Dragan Đilas, Vuk Jeremić, Borko Stefanović, Boško Obradović – lideri Saveza za Srbiju (SZS).
"Dakle, to su ljudi koji su faktički perjanice te grupacije koja pokušava da smeni Vučića", navodi Stefanović.
On je rekao i da će Vučić biti "gori i teži" u svim merama koje preduzima i donosi baš zato što ti pritisci postoje. "Tako da je besmisleno uopšte da neko misli da pritiskom i nekom takvom vrstom ponašanja može prouzrokovati da on promeni stav. To mogu da misle samo ljudi koji ga ne poznaju dobro", naveo je Stefanović.
Upitan ko su ti ljudi u SNS, kaže da se to može videti jasno kada se analizira ko su ljudi iz redova rukovodstva SNS koje ljudi iz opozicije nikada ne pomenu u negativnom kontekstu. On dodaje i da ti ljudi ulaze u političku borbu "salonski", odnosno samo kada je to lako, pa, kako kaže, "imate saopštenja koja su mlaka kao planinski potok, ne možete da osetite žar u njihovim rečima".
Stefanović je ponovio i da je zagovornik izbora. On ističe da ljudi koji protestuju na ulicama dovode u pitanje suštinu Vučićeve vlasti. "Dovode u pitanje legitimitet i Aleksandra Vučića i naše vlasti i zato mislim da treba da proverimo narodnu volju da se izađe na izbore", zaključio je Stefanović./IBNA