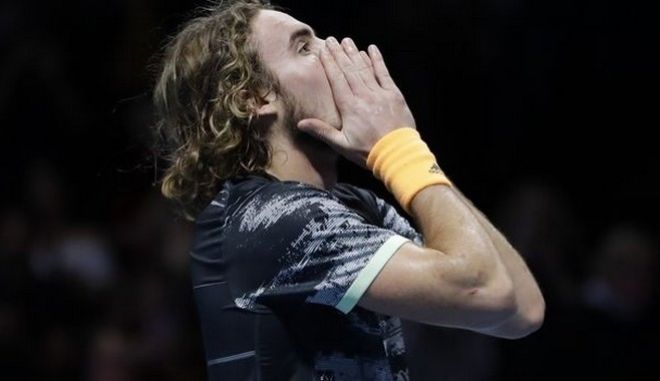 Greek tennis player Stefanos Tsitsipas won the ATP Finals in London's O2 Arena, beating Austrian Dominic Thiem 2-1 sets.
The Greek champion lost the first set in the tie break with 7-6, while comfortably took the second set with 6-2, equaling the match at 1-1.
In the decisive third set Stefanos Tsitsipas started very strong but Dominic Thiem reacted and the game went to tie break, where the Greek athlete led 4-1. Thiem managed to draw 4-4 but with a counter attack Tsitsipas managed to take the third set with 7-6, winning the biggest trophy of his career.
This was the ninth final in the career for the 21-year-old Greek champion, having won  four so far.
With this victory, Tsitsipas became the fifth youngest player to reach the ATP Finals and the seventh to do so for the first time. Tsitsipas will leave London with 1,300 ATP points and close down Daniil Medvedev in 5th place by 400 points. He will also add USD 2.6 million to his bank account./ibna