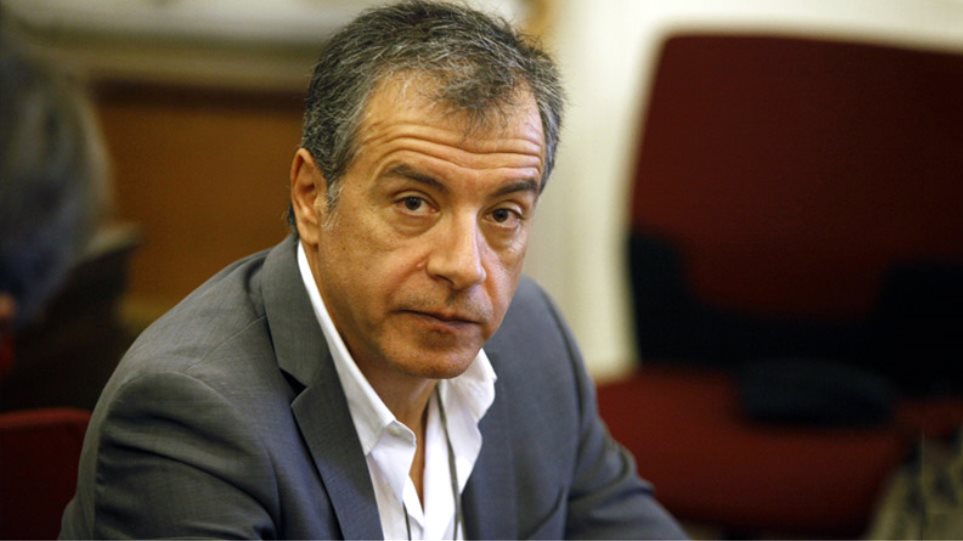 The leader of centrist To Potami party, Stavros Theodorakis, was re-elected chairman at the end of the party's 3rd Congress on Sunday.
Theodorakis – who founded the party in 2014 and had no opponent in the race for the leadership – secured an overwhelming 93.59 percent of votes. MP Giorgos Mavrotas was elected vice-chairman.
"I want a different Greece. We discussed this adequately for the almost 20 hours I stayed in the room [where the Congress was organized]", Theodorakis said at the end of proceedings.
The liberal leader outlined seven priorities for the party that, in his view, will "shape the post-election partnerships". These include supporting the middle class, reforming education, safeguarding human rights and promoting further European integration.
"We will continue to shake up society. With pioneering ideas; with bold but always studied proposals" Theodorakis told delegates.
The party is polling well below the 3 percent threshold for entry to parliament and has been struggling to make ground over center-right New Democracy and left-wing SYRIZA after it dropped out of the center-left Movement for Change grouping led by Fofi Gennimata.
Following a series of defections, To Potami now has just six MPs, with analysts warning it could stand to lose more deputies if a name-change deal struck with neighboring FYROM comes to the House for ratification as expected.
Stavros Theodorakis told the party Congress that he expects To Potami to be strongly represented in the next parliament.
Earlier, two party deputies, Giorgos Amiras and Grigoris Psarianos, had put forth a proposal to commit the party to joining a coalition with main opposition New Democracy ahead of the general election next year. Spyros Danelis – an MP who has backed the efforts made by SYRIZA to resolve the name dispute with FYROM – disagreed with the idea, demanding that To Potami clearly defines its identity.
The New Democracy vice-president, Costis Hatzidakis, who addressed the Congress, said To Potami has been a force that opposed rising populism in recent years. Deputy PM Yannis Dragasakis, who represented SYRIZA at the Congress, urged the centrist party to engage in dialogue that will build consensus./IBNA