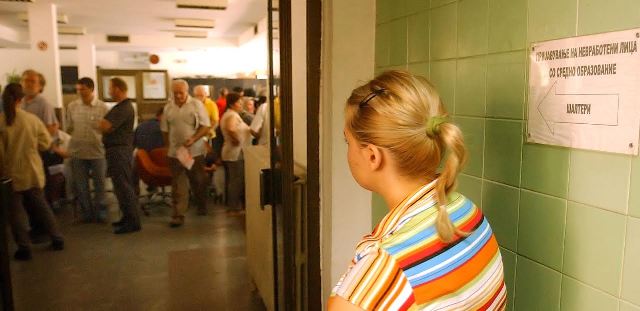 Skopje, 29 September 2016/Independent Balkan News Agency
By Naser Pajaziti
A large number of qualified people in FYROM are jobless. According to the Employment Agency, there are over 13 people with degrees who are looking for a job and out of them, 29 have PHDs and 900 others have a Master of Science title.
Rexhail Ramadani, medical specialist, told balkaneu.com that after completing all the necessary training, he doesn't have a job and he wants to move abroad.
"I have applied for jobs, but I have not been recruited due to my political convictions. This is why I will leave to Germany, where I have been offered a job", Ramadani says.
According to data published in August, over 43 thousand jobless people have a high school education.
Meanwhile, over 43 thousand others, who still haven't found a job, do not have any education or very little.
According to the Institute of Statistics, the level of unemployment in the country is 24%, or 230 thousand people in a country with 2 million people, based on the 2002 census.
The Institute says that unemployment had dropped by 1% compared to last year.
The largest party in opposition, SDSM (Social Democratic Union) says that the government lies when it claims that there's a drop of unemployment levels. Deputy chairwoman of this party, Radmila Sekerinska says that the Institute of Statistics proved that Nikola Gruevski, as leader of the party in power VMRO-DPMNE and his followers, lie when they say that unemployment had fallen.
According to economy experts, the drop in unemployment comes as a result of the fact that jobless people have been removed from the registers of the Agency for Employment, but also due to the massive fleeing of young people to EU countries. /balkaneu.com/