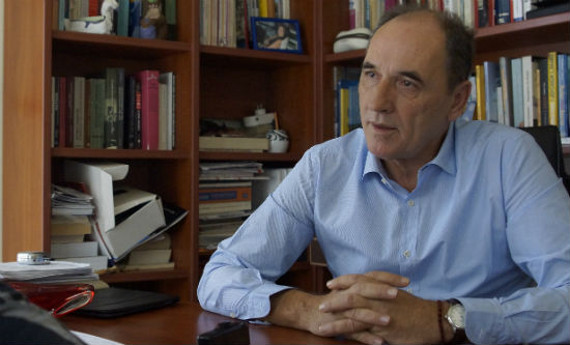 By Spiros Sideris – Athens
A consensual solution to the person of the President of the Republic, if the government sets the date of elections in spring, suggests SYRIZA MP Giorgos Stathakis.
Speaking in Real fm on Thuersday, Stathakis said: "I imagine that regardless of whether or not there are or not the 180 MPs, I think the government should make the decision to set a timeframe for the elections and reach an agreement, which will specify the day of the elections and will detach this problem from the election of the President".
To the question, when it time would he place this initiative by the government, he said: "In the spring, maybe shortly before, shortly after, it does not matter. What is important is to have a sense that we go to elections, to agree when to hold the elections and to discriminate this problem from this process".
He added: "I think we're very close to a consensus solution that will disengage the system, will facilitate a political way out; the citizens will finally choose a government with a clear program and will provide a solution to the political impasse which exists now".
In a later statement, Stathakis said: "My statement in this morning's interview concerns the need for the government to consent to the conduct of parliamentary elections in the spring".
The election of the President of the Republic, Stathakis adds, can only then be derived by consensual procedures, based on the new real political correlations.