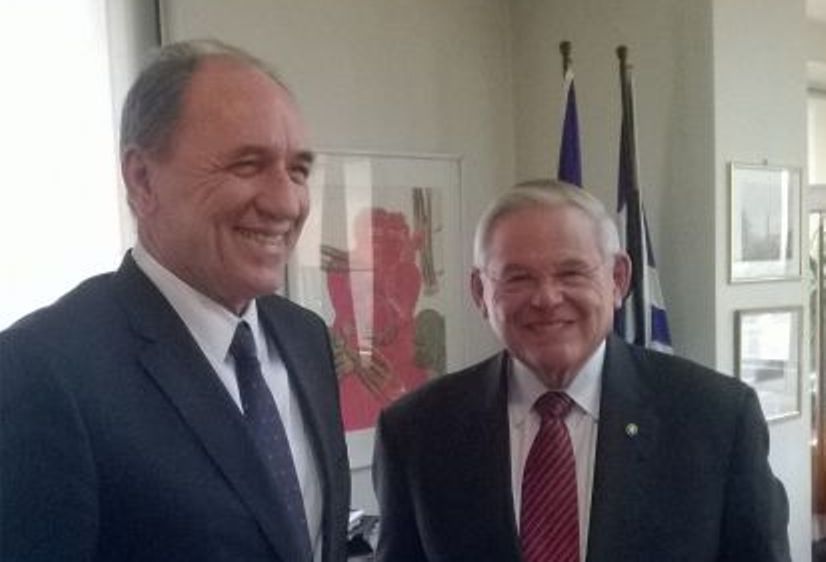 The steps taken by Greece in the energy sector were presented by the Minister of Environment and Energy, Giorgos Stathakis, to US Senator Bob Menendez at a meeting in the presence of US Ambassador to Greece, Geoffrey Pyatt.
At the heart of the debate was the transformation of Greece into a key energy hub, in a region with an upgraded role: The Eastern Mediterranean gains new momentum after recent gas inventories.
"Soon Greece will be added to the producer countries", Giorgos Stathakis said, pointing out that the Balkan market has entered a transformation process with the aim of becoming the south-eastern gateway to the single European energy market.
In this context, the initiatives of the Greek side for diversifying the sources of supply of the European gas market through the construction of infrastructure (TAP pipeline, LNG station in Revythoussa etc.) were presented.
There was also talk of the interconnection of the Balkan states through the construction of the natural gas pipeline IGB gas, which will start immediately and will be part of the large vertical gas transit corridor to central Europe, as well as the pipeline that is being planned to be built with North Macedonia to connect the natural gas networks of the two countries, for the transport of natural gas from the new East Mediterranean production areas to the European market, through the construction of the EastMed gas pipeline.
Bob Menendez, on his part, showed particular interest in the progress of the East Mediterranean Gas Forum, which discussed the steps taken so far by the seven countries (Greece, Cyprus, Italy, Egypt, Israel, Jordan, Palestinian Authority) and the possibilities for the further deepening of cooperation, by adopting common solutions to issues related to the production, storage and transportation of gas.
Finally, the American Senator was informed about the development of energy production in Greece from Renewable Energy Sources and the exploitation of new technologies and techniques that allow the self-consumption of electricity by small producers (farmers, hotels, hospitals, universities, etc.)./ibna