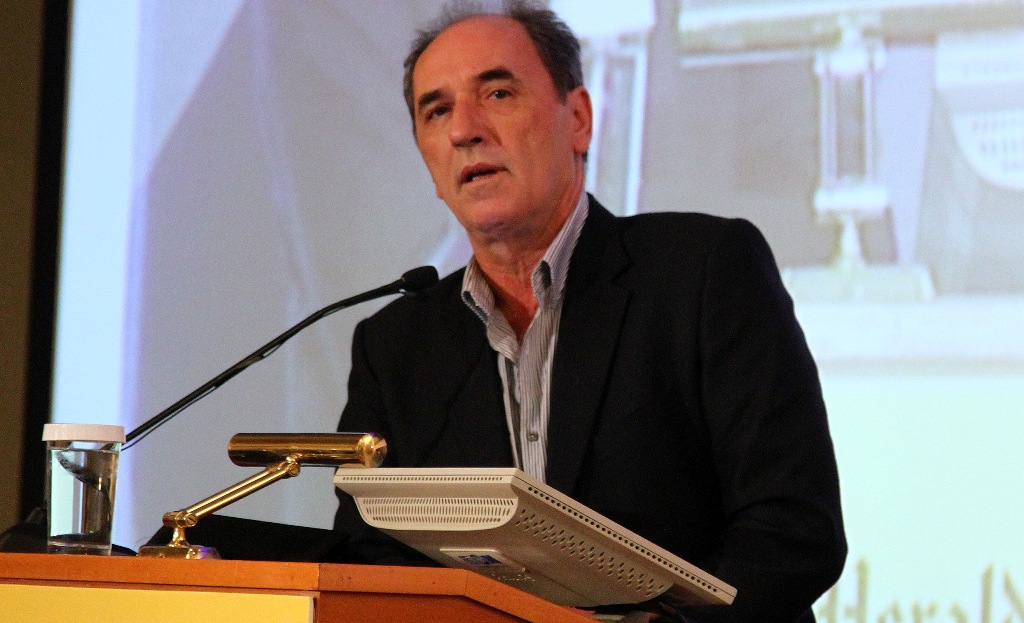 By Spiros Sideris – Athens
Particularly negative, even "shocked" appears to be the spokesperson of the large investment firm Capital, which manages over USD 1.3 trillion worldwide, on the presentation of the economic program of SYRIZA made in London by Giorgos Stathakis and Giannis Milios.
In a summary report sent after the presentation of the programme, he states eloquently that the representatives of the funds who attended the presentation gained the impression that they will have to sell everything in Greece! That's because in the opinion of Sponer, their program is worse than, that of the Communists!
He even shared with the shareholders and investors of the Capital his estimate that after what he heard, if SYRIZA gains an absolute majority in the coming elections he believes that there will be a repetition of the scenario of Cyprus, with massive outflow of deposits, while businesses will take what they can abroad and there will be an absolute termination foreign investment!
Circles of SYRIZA argue that at the meeting of Stathakis and Milios with fund managers, bankers and other executives of the City in London, Mr. Joerg Sponer of Capital, who signed the controversial email, was not in attendance.
Stathakis met with some executives from Capital, but none of them was Joerg Sponer, as he stressed informing journalists in London. The leaks around the journey of the party executives have caused irritation, contradicting that the said executive was at a meeting or in talks with them.
Most questions Giorgos Stathakis received from investors who attended yesterday's  behind closed doors event conducted by Merrill Lynch Bank of America in London revolved around private debt, the renegotiation of debt and whether it (SYRIZA) will cancel Memorandum laws.
The presentation began with a description of the situation in the country as it is now, with reference to "red" loans. Generally, there were positive reactions, but there was also criticism and some appeared skeptical.