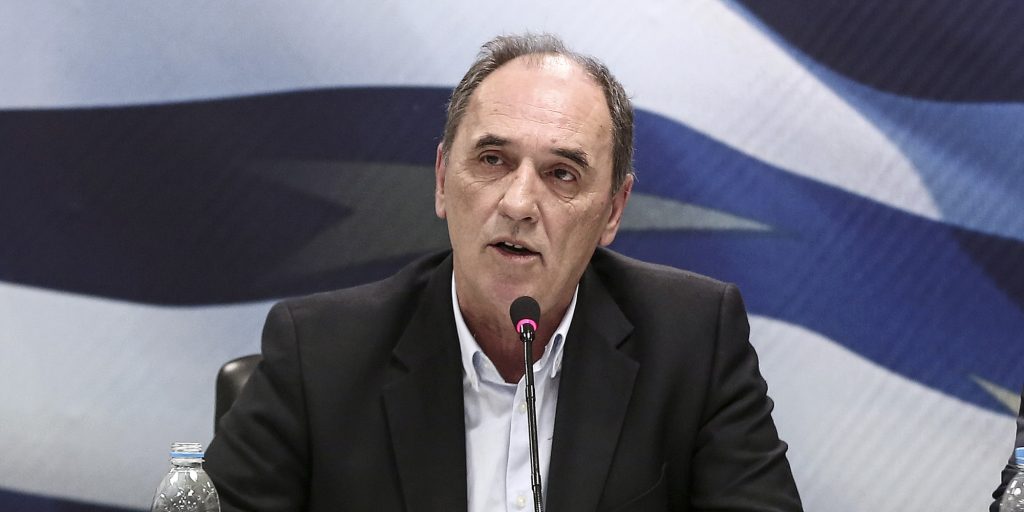 Energy and Environment Minister Giorgos Stathakis is visiting New York to present investment opportunities in the energy sector during the "Capital Link Invest in Greece Forum." Stathakis was in a 10-day tour in Rome, Brussels and Jerusalem and now is in New York.
The aim of these international contacts is to create the conditions so that Greece can become an energy hub in the region, while attracting investments in environmental and energy infrastructure.
"Greece is at the crossroads of two energy corridors," Stathakis explained to the Athens-Macedonian News Agency (ANA). "One runs in the East Mediterranean and the second one runs through Southeast Europe. Greece is at the centre of both of them and so there are the conditions to become an energy hub, which will help the security of supply to Europe through the diversification of energy supply routes. This is what we are working on."
During the contacts of the previous days there was strong interest in the construction of a gas pipeline running through the Eastern Mediterranean, providing a direct export path from the Eastern Mediterranean to Europe (EastMed). We are already making use of community financial tool Connecting Europe Facility (CEF), and studies confirm that this project is technically feasible and commercially viable. Greece, Italy, Israel and Cyprus agreed to set up a working group to monitor the progress of the project and to identify common means of support.
Ιn addition to the infrastructure projects aiming at rendering Greece an energy hub, significant investment opportunities exist in the deregulation of the electricity market. "As we come closer to the year 2020, the process of the deregulation of the energy market is concluded, with PPC maintaining the main role while creating opportunities for the operation of new companies," Stathakis said. Moreover, there are significant investment opportunities on innovative ideas and technologies that save energy and put emphasis on renewable sources," he added./ΙΒΝΑ