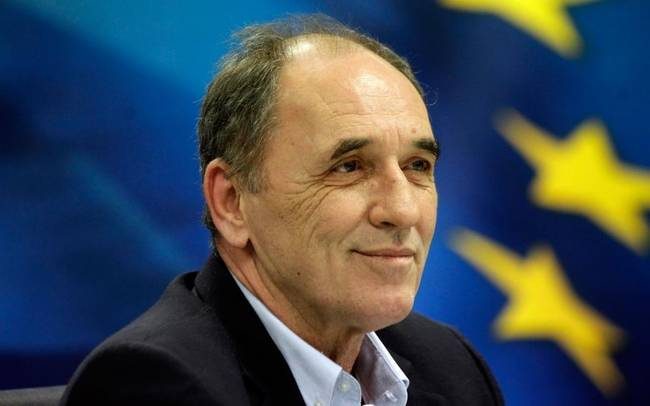 Without a doubt, the agreement on the implementation of EastMed, which was decided in the context of the 5th Tripartite Greece-Cyprus-Israel Cooperation Summit in Beersheba with the presence of the US Ambassador to Jerusalem, was the top event of the Summit.
On the sidelines of the Summit, Greek Energy Minister Giorgos Stathakis spoke exclusively to IBNA about the importance of the EastMed pipeline and the next steps to be followed.
Minister, today was a special day as it was marked by the decision to complete the EastMed, what is your comment?
Today, a major and decisive step has been taken with the commitment of the three governments to move forward with sending the text of the agreement for EastMed to the European Commission, as it is the first time that the three governments are committed for this great project to proceed with our full support.
What is the timetable after EastMed's adoption by the European Commission?
The timetable is that once we get the approval from the European Commission, the next meeting to sign the EastMed agreement will be in Crete, as it was announced.
What does EastMed mean for Europe and Greece?
EastMed transfers, basically, mobilizes all the finds and resources of the Southeastern Mediterranean towards Europe and this represents a huge source and diversification of Europe's sources and, of course, a huge geopolitical benefit for our country./IBNA