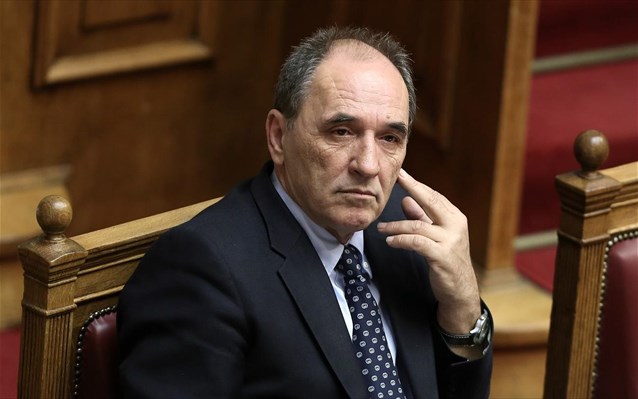 Athens, December 21, 2015/Independent Balkan News Agency
By Spiros Sideris
The new entrepreneurship by taking advantage of high-level human resources, strengthening exports and stable tax environment, are the key points of the new sustainable developmental model, Economy Minister Giorgos Stathakis said in an interview.
The Minister speaking at the daily "Dawn" on Sunday, announced that the new developmental programme will specify the strategy, the framework, instruments and tools with which to switch the direction of the country in positive territory. The novelty of the new developmental law lies in its diversification, from the former general horizontal perspective, in two investment categories: dynamic (agri-food, medicine, technology, etc.) and the already integrated in the NSRF, with the combination of multiple tools (grants, tax incentives, fiscal stability, etc.).
Key to recovery, he underlined, is investing in strategic high value added activities that will use the advantage of the country with a high proportion of young graduates, on which recovery can be based.
For the production reconstruction and strengthening competitiveness, he noted that it would significantly enhance export performance. For the attraction of foreign investment he spoke of the provision for provided stability. "There are thoughts for providing motivation with seven years of stable tax environment for those who want to invest long term", he says.
Stathakis also referred to the advisory role of the 11-member Scientific Council, the development bank and soft loans, for which as he noted will "insist to the end so that the mortgage for the main residence will not be included in the secondary market which is opening".