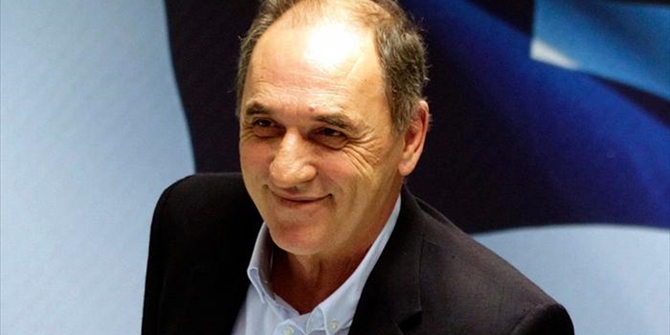 Athens, July 28, 2016/Independent Balkan News Agency
By Spiros Sideris
The planning of the Ministry of Economy and Development proceeds as planned and the development law will be fully implemented next September, Economy Minister Giorgos Stathakis underlined in his placement at a press conference for the new invitations of NSRF 2014-2020 and for the account of the first four proposals.
The economy minister said that after the completion development law the administrative actions that are required are being sorted, estimating that the development law will be fully operational next September.
According to the minister, 800 investments pending their financing under the old investment laws will be evaluated with the help of 200 external associates.
"The evaluation will first examine co-financed investment and the nine islands that were affected in recent years and will follow manufacturing investments, solar panels, etc", Stathakis said.
What's more, he said that in September will take place the tenders for the first four special frameworks of the development law relating to the equipment of new SMEs and pointed out that the process of integration is similar to the NSRF.
Moreover, the minister said that the draft law on public procurement and concessions is to be voted by the House and "forming now a single regulatory framework for all public sector, while in September will follow the bill for rapid licensing of enterprises in four sectors for which studies have been completed, so that a company will be able to be created in one day, in addition to the bill for investment strategies".
These four sectors are food processing, tourism, mining and health stores.
He stressed that the business interest for the NSRF is very strong and added that the evaluation closure has created optimism, reiterating that the government's goal is stable and that is to move the economy in the desired direction.