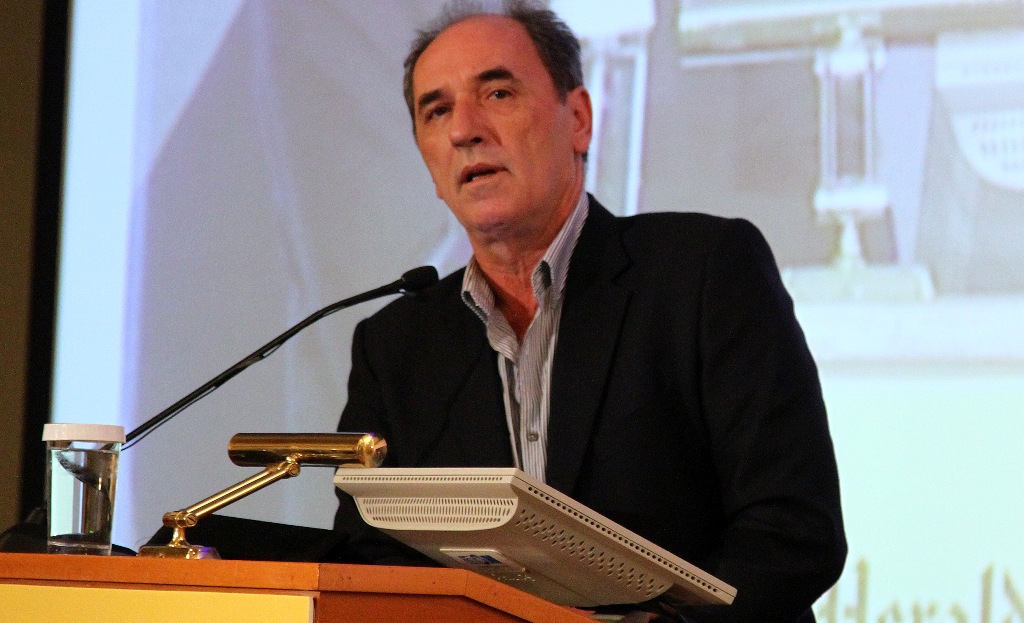 By Spiros Sideris – Athens
"The email published in the electronic media (with signature, which was subsequently removed) on the climate of the meeting I had these days with investors, has nothing whatsoever to do with reality", says in a statement the MP of SYRIZA, Giorgos Stathakis, referring to reports about his meetings with investors in London.
As Stathakis says, "the new failure of the government in Paris cannot be covered communicatively with poorly set-up leaks".
It should be noted that the issue arose from the publication of newmoney, according to which a representative of a large investment firm Capital was appearing particularly negative from the presentation of the financial programme of SYRIZA, by Stathakis and Milias, to 35 investors in London.
Indeed, as noted in the report, in the summary report sent, after the presentation, the representative of Capital noted eloquently that the representatives of the funds who attended the presentation gained the impression that they have to sell everything in Greece.
Indeed, Sponer reportedly expressed the view that SYRIZA's program is worse than that of the communists!
IBNA spoke with Tom Joyce of the Capital Group's public relations team on the matter, who said: "Mr. Sponer is an analyst and one of approximately 300 investment professionals working for the Capital Group around the world. At Capital, all investment professionals make their own investment decisions based on their strongest convictions. There is not a universal "house" view on any company, market, region or country. Capital Group does not have an official position on Greece or any other country's domestic political situation".