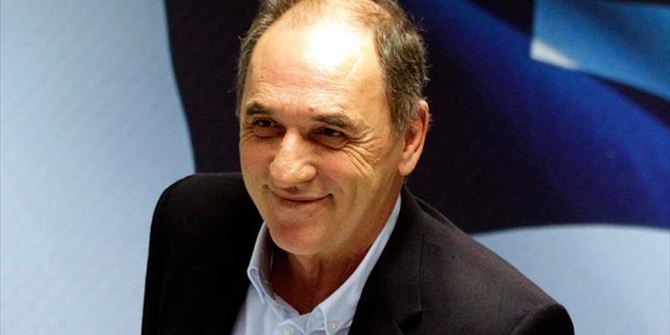 Athens, June 23, 2015/ Independent Balkan News Agency
By Spiros Sideris
His conviction that the new proposals of Greece broke the deadlock with lenders expressed the Greek Economy Minister Giorgos Stathakis, in an exclusive interview on BBC.
He stressed that he expects tje eurozone governments to draft later today (Monday) a joint declaration in which they will say that the basis for a formal agreement with Athens for the completion of the current program and the disbursement of the tranche of EUR 7.2 billion has been created.
Stathakis also pointed out that the technical work will be completed in the coming days in order to formalize the agreement. He also expressed the hope that Greece will manage to pay the installment of the EUR 1.5 billion to the IMF until June 30 and thereby avoid bankruptcy.
According to the British network, the Economy Minister listed the new Greek proposals to the lenders, noting that "the government has avoided to break its red lines". He also said that there won't be further reductions in pensions or to the public sector wages, and noted that the VAT on electricity will not increase.
Stathakis stressed that the government had agreed with the IMF and the eurozone that the targeted of the primary surplus would be 1% of GDP this year, 2% next year and 3% in 2017. However, the restructuring of the debt has not been agreed, which as was noted by the economy minister, will be in the agenda of the negotiations in the coming months.
He added that "he expects criticism from the left wing of Syriza on the agreement but believes that the government can overcome this obstacle and estimated that" Alexis Tsipras did what he had to do, to prevent the ECB from completely closing the tap of liquidity to the banks".
Finally, Stathakis said that "the government will be able to restore collective bargaining with the involvement of trade unions", which is of great importance for SYRIZA.