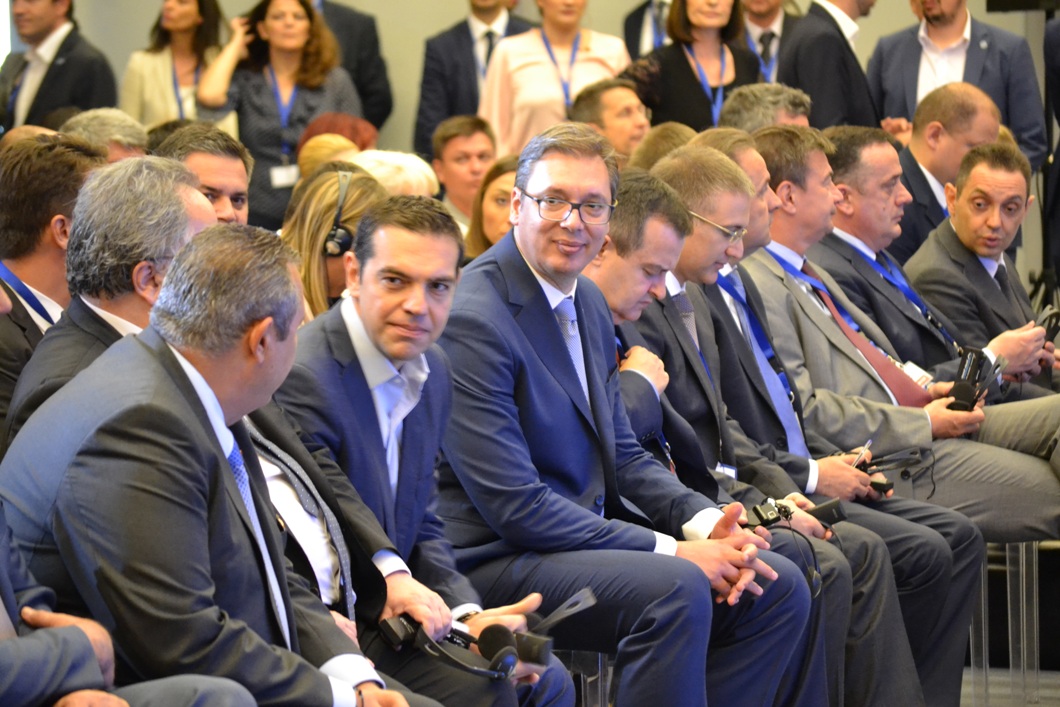 Environment and Energy Minister George Stathakis discussed cooperation between Greece and Serbia in the natural gas and electricity sectors, during a meeting with his Serb counterpart Aleksandar Antic in Thessaloniki on Thursday.
They discussed the extension of the natural gas corridor in the Balkans to include the Interconnector Bulgaria-Serbia (IBS), as a project to increase the capacity of the Greece-Bulgaria Interconnector (IGB), which is considered mature from a technical and investment view. They also looked at the possibility of expanding cooperation between Greece and Serbia to develop the Balkan natgas market, through the use of a Floating Storage and Regasification Unit (FRSU) in Alexandroupolis as an entry portal.
In the electricity sector, the discussion focused on investment cooperation between Greece's Public Power Corporation (PPC) and the Serb state electricity company Elektroprivreda Srbije (EPS) in infrastructure and electricity production.
They also agreed on a further meeting to develop bilateral cooperation.
The meeting was held on the occasion of the Greece-Serbia High-Level Cooperation Council taking place in Thessaloniki on Thursday./ IBNA