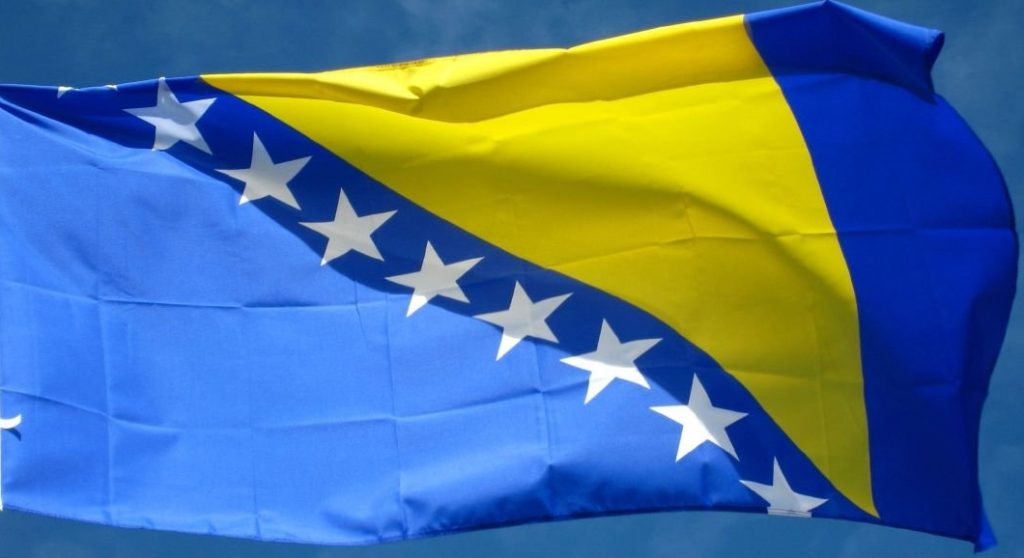 Since there is no agreement between constitutional nationalities in BiH, this country is one of the rare states that don't have a Statehood day that is celebrated in the whole country.
This disagreement about the Statehood holiday is caused by the fact that there is no agreement on state level Law on Holidays. It is impossible even to start serious discussion about this issue since Serb, Bosniak and Croat historian and politicians have different ideas when BiH was established as a state. For Serbs, it is November 21, the day when in 1995 the Dayton Peace Agreement was signed. This date in RS is a holiday but it is not celebrated in BiH Federation.The reason to refuse this date as Statehood day by the Bosniak politicians is that they want to keep the historic fact about 1000 years of Bosnia History alive and to prove that Bosnia as a state was established far earlier than Serbs present it. On the other side, Serbs are trying to prove that Bosnia was the vassal state during its history to various emperors, starting from Bisant and Ottoman Empire to Austro-Hungarian Empire. Even in SFR Yugoslavia, by the opinion of Serb historians and politicians, BiH was just one of the socialist republics which transferred statehood to joint state.
In the lack of other precise date for the Statehood day, since all historical sources mention periods in time and not precise dates, Bosniaks decided to declare November 25 as the BiH Statehood day. Not surprisingly, Serbs oppose this date and it is celebrated in Federation BiH and not in RS. On this day, in 1943, the first session of ZAVNOBIH, anti fascist council of BiH, was held and BiH was declared as one of the Yugoslav republic. Serbs consider this day as just one of the important dates but not so essential that it can become the Statehood day in the whole BiH.
As such, just one of the absurds is that November 21 is holiday and non-working day in RS and citizens in Federation don't work four days later. Also absurd is the fact that the first president of ZAVNOBIH was Vojislav Kecmanovic Djedo, but the street in Sarajevo which held his name for decades was renamed after the last war in the Nusret Sisic Dedo street, in "honor" of the man who was commander of one of most violent prisons for Serbs in Sarajevo during the last war. Banja Luka has a Vojislav Kecmanovic Djedo street, but doesn't celebrate November 25.
According to Serb historians, another absurd fact is that Bosniak member of BiH Presidency, Bakir Izetbegovic, celebrates November 25, with the visit to his father Alija Izetbegovic's grave, but Alija was a member of "Handžar Divizija", the Muslim brigade in SS German forces during the WWII.
There are many other absurds in this case but it is interesting that nobody mention even the possibility to suggest the December 14 as the Statehood day. It is the day when, in 1995 in the French capital Paris, the Dayton Peace Agreement was definitely signed, after it was just initialed in Right Peterson Military Base./IBNA